PlayStation VR pre-order bundle includes everything you need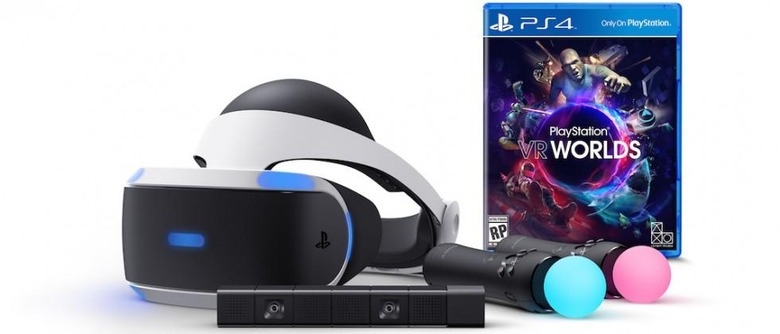 By now you've probably heard all the big news about the GDC-unveiling of Sony's PlayStation VR headset — and if you haven't, be sure to check out our hand-on write-up. However, what some PlayStation 4 gamers might have noticed is that the initial $399 price tag doesn't include a few necessary accessories that they may not already own, something I pointed out might increase the entry price for Sony's VR experience. Fortunately, the company has just announced a bundle that includes everything at a great value.
Dubbed the PlayStation VR Launch Bundle, the package is set to include the following:
- PlayStation VR headset
- PS VR cables
- Stereo headphones
- PS VR demo disc
- PlayStation Camera
- 2 PlayStation Move motion controllers
- PlayStation VR Worlds game disc
The first four items there are what the standard $399 PlayStation VR package will include when it's released in October. The Camera is required for all PS VR users, while only certain games plan to rely on the Move controllers for motion-based controls.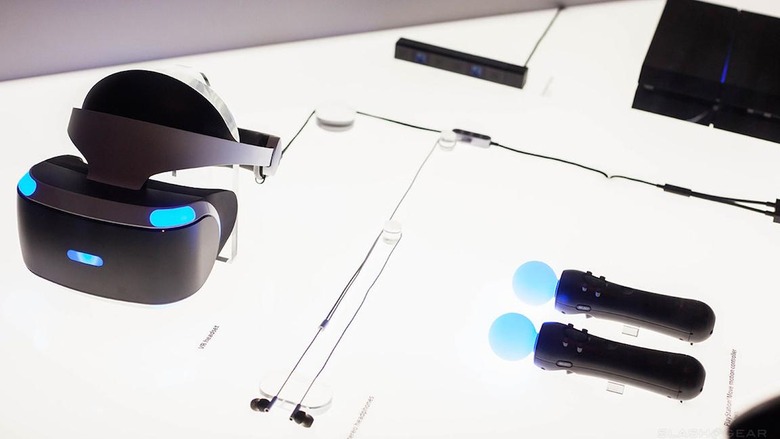 Sony says pre-orders for the bundle will start at 7:00 AM Pacific on Tuesday, March 22nd at participating retailers. The price, you ask? $500 for those in the US, and $700 for those in Canada.
This is a great deal since it includes literally everything you need except the PS4 console itself. Plus, it undercuts the estimated price I predicted it might cost if someone needs to buy the Camera and Move controllers separately, and throws in a free game as well.
Sony says the PS VR Launch Bundle will be available in limited quantities, but didn't mention how big or small the supply will be. However, there will be another pre-order period in the summer. Also, oddly enough, it added that there will not be any pre-orders for the standard $399 PS VR package.
SOURCE PlayStation Blog