PlayStation VR first impressions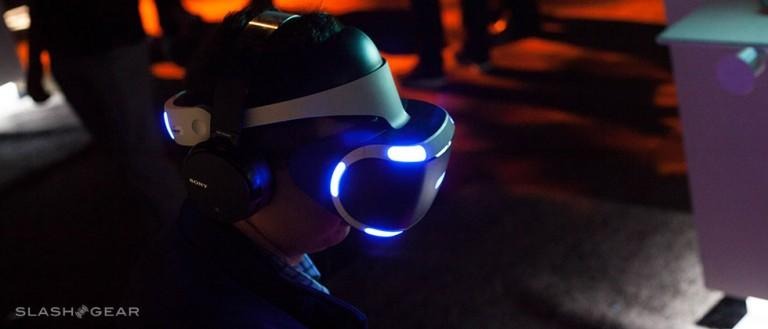 Yesterday, Sony finally took the wraps off of their highly-anticipated PlayStation VR headset. With an entry price of just $399, it's significantly less expensive than the Oculus Rift and HTC Vive. After the announcement I had a chance to test out the headset and see how it stacked up against the competition.
I got strapped into the headset, and noticed one big difference from other current headsets. Instead of using pressure from the back of your head and around your eyes, it kept all of the weight on the top of your head. By keeping all of the pressure on top of your head, the front of the unit could freely slide back and forth, to comfortably accomodate any size head. A small switch underneath controlled the sliding mechanism, and was very easy to operate.
I did notice a fair bit of light bleed coming from the nose area, despite having it situated comfortably against my face. It's possible that I simply needed to spend more time making adjustments, however.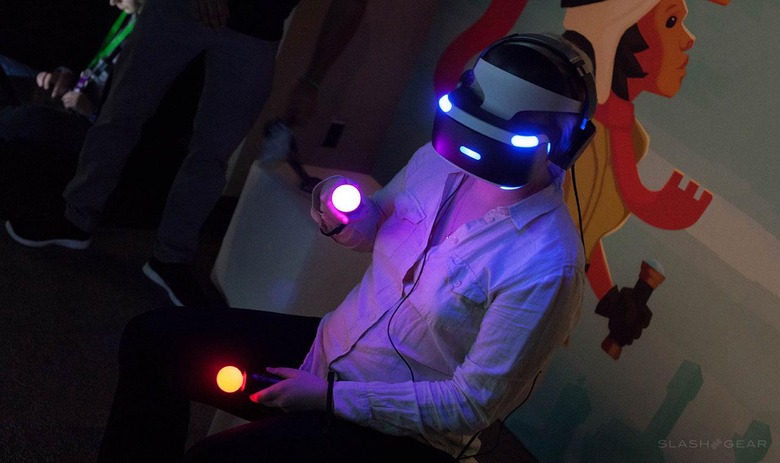 Aside from the comfort, the headset feels very solid, and looks very sleek. I'd go as far to say that the PlayStation VR headset is the best-looking one out there.
Visually, the picture was pretty good. I often found text to be a bit on the fuzzy side. But during most in-game activities, the picture was clear enough that any fuzziness wasn't noticable. I was happy to find that the movements of the headset were very responsive. There was no noticable lag when moving my head around, and movements from the Move controllers were also equally responsive.
Speaking of the Move controllers, this brings me to one disappointment. The headset bundle that is priced at $399 comes with the headset, the processor box, earbuds, and cables. You won't find the necessary PlayStation Camera or Move Controllers in the box. Adding these on will bring the cost up by roughly $160 if you don't already have them. I asked Sony about possible bundles that either include everything you need, but they don't have anything currently planned. That's not to say that by October that they won't have something ready.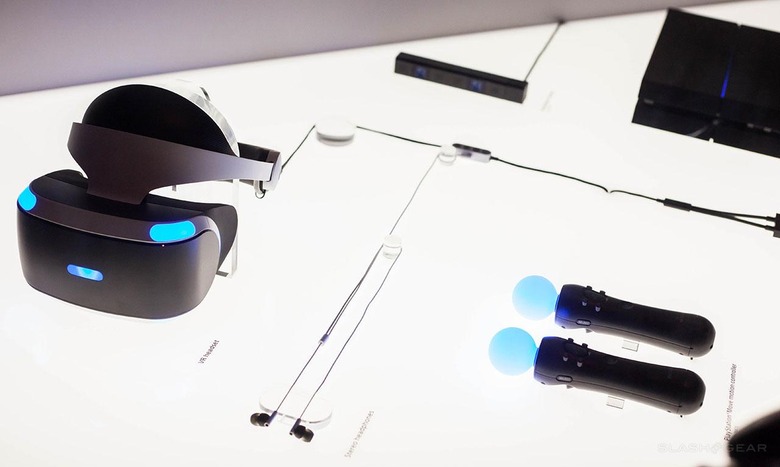 Sony has a good lineup of games that will be released with support for the PlayStation VR. I played a few of them while I was there, including RIGS, which is exclusive to PlayStation VR. RIGS is essentially what happens when you take a game like MechWarrior, and use it to play sports, instead of kill. The mode I played had teams of three fighting to score points by jumping through a ring in the center of the stadium. It's not as simple as it sounds, as you'll need to take down three enemies before you're able to actually score.
The game requires a bit of strategy, as you can switch your mech between 3 modes. One mode allows your mech to repair, another boosts your speed, and the final one increases your damage output. Take down 3 enemies, and you get all three stat boosts at once, and you're able to score by jumping through the ring. Just don't get killed on the way there.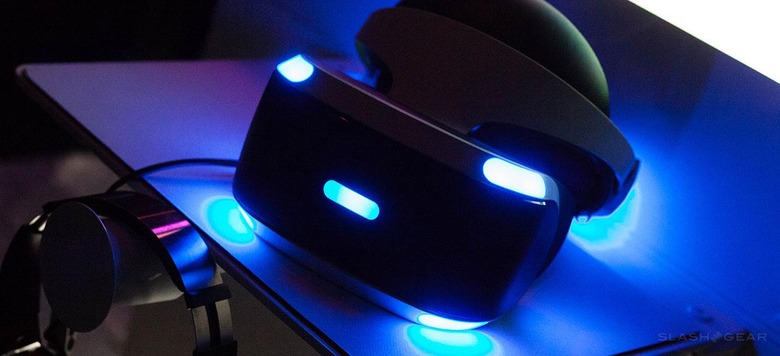 Overall, I think that the PlayStation VR is the console's answer to VR. And with 36 million units sold, there are a lot of people that already have the main hardware necessary to utilize it. And for those that don't, the total investment is still far less than with the Oculus Rift or HTC Vive, when you include the cost of a PC capable of running VR.