PlayStation VR play area details, FAQ surface ahead of October launch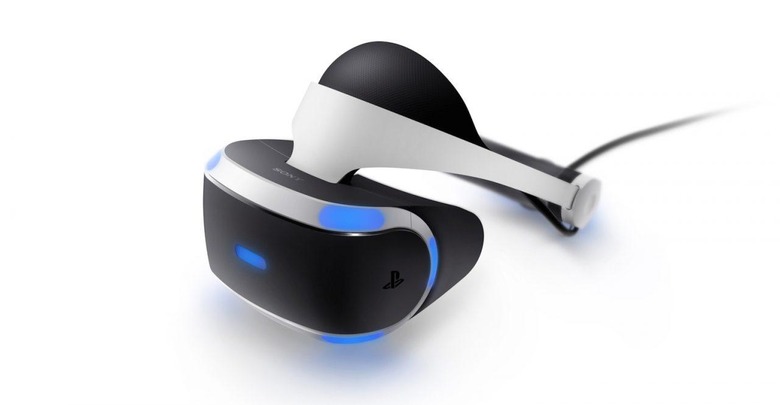 We're being treated to some new details about Sony's PlayStation VR today, which will be hitting stores later this year. PlayStation VR is being targeted toward existing PlayStation 4 owners who want a less expensive alternative to VR headsets like the Oculus Rift and the Vive, as the PS VR will only require the PS4 and the PlayStation Camera instead of a powerful PC.
These new details come from Reddit user Shockwave187, who shared an image of a PS VR FAQ from an official brochure before another user pointed out that more complete information is available on Sony's Asian site. Chief among these new details is a breakdown of the playing area required to get the most out of PS VR. As illustrated in the figure below, Sony recommends a playing area that comes in at a width of 1.9 meters and a depth of three meters. Sony says the height of the play area depends on the size of the area captured by the PlayStation Camera.
Of course, Sony also recommends that PS VR users clear the play area completely before jacking in, and says that players should stay seated while using PS VR unless instructed to move by the game. This information confirms that PS VR will have a "social screen" mode that displays gameplay on a TV, allowing others to observe and, in some cases, join in. PS VR owners will also be able to use the headset's "cinematic mode" to watch movies or play standard PS4 games in 2D.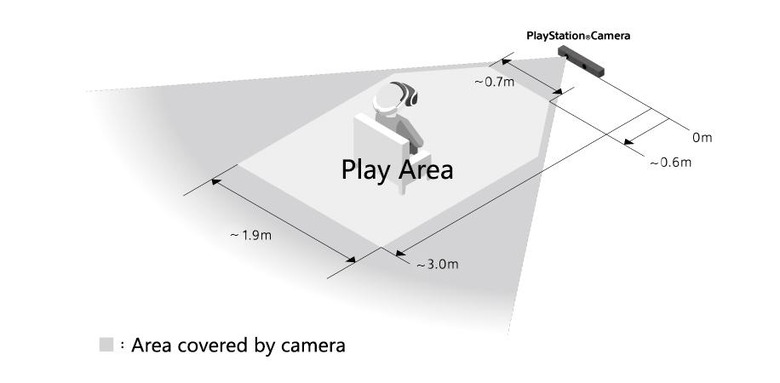 One interesting thing to note: while this information states that the PS VR will be compatible with any headphones sporting a 3.5mm jack, it also says that the headset will come with a set of stereo headphones, which is a pleasant realization. For all of the new information we're getting here, the standard VR warnings accompany them, with Sony suggesting that players try out the headset in a store before purchasing to make sure that they don't react negatively to the experience, and saying that the PS VR isn't recommended for children under 12.
PlayStation VR will be available on October 13, with a launch bundle package that includes the headset, PlayStation camera, two PlayStation Move controllers, and a copy of PlayStation VR Worlds for $499.99. Those interested in just picking up the headset can snag one without the extras for $399.99.
SOURCE: PlayStation Asia