PlayStation VR Launch Bundle pre-orders start today, Core pre-orders March 29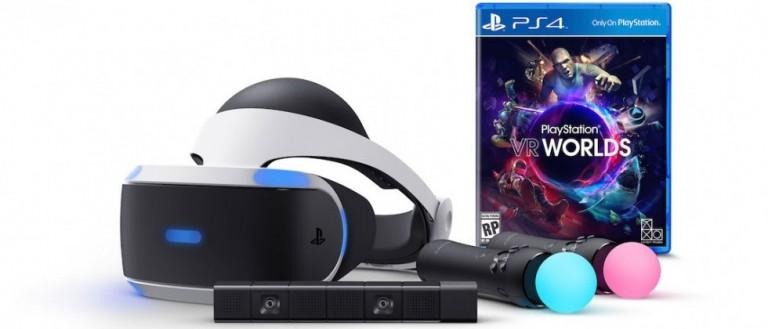 Sony pulled the wraps off its PlayStation VR headset back during GDC and if you have been counting the days until you can get one in your home, good news. Sony has announced that pre-orders for both the PlayStation VR launch Bundle and the PlayStation VR Core will kick off this month. Specifically the PlayStation VR core can be pre-ordered starting March 29 at 7am.
The PlayStation VR Launch Bundle pre-orders kick off today, March 22, at 7am PT. Sony notes that it expects the PlayStation VR units to sell out so if you want one on launch day in October, you should pre-order. The launch bundle will include all parts in the PS VR Core bundle. That core bundle includes the PS VR headset, PS VR cables, Stereo headphones, and PS VR Demo Disc.
The Launch bundle adds the PlayStation camera, two PS move controllers, and PS VR Worlds disc. The Launch bundle will sell for $499.99 and the Core bundle sells for $399.99. The launch bundle will be available in Canada for $699.99 CAD. If you are unfamiliar, you do need a PS Camera for all games. Obviously, you need a PS4 game console for any of this to work.
Some games won't need the Move controllers, but others will. The fact that the core bundle is up for pre-order is something new, Sony originally said there would be no Core bundle pre-orders and then changed that after outcry from fans wanting the Core system. PS VR sounds like an interesting game system, but like all new game formats it really depends on what games are available. If you are wondering what it's like to play the VR system, check out our hands-on for more details.
SOURCE: PlayStation