PlayStation VR is getting a new Skyrim VR bundle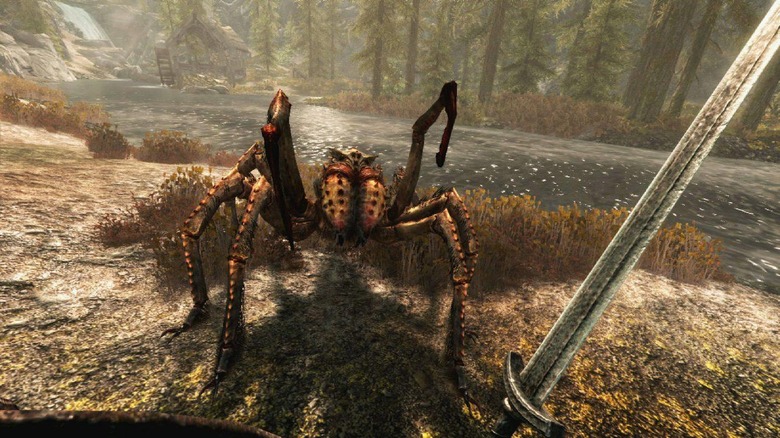 Bethesda's eagerness to port Skyrim to any and every platform has become something of a running joke among gamers, but one port many are actually excited for is Skyrim VR. More of a re-imagining than just a simple port, Skyrim VR takes the complete Skyrim experience and – what else? – brings it into the realm of virtual reality. Sony revealed today that Skyrim VR will serve as the pack-in game for a new PSVR bundle.
This PSVR bundle is a lot like the existing one. It still comes with the PSVR headset, a pair of PlayStation Move controllers, and the PlayStation Camera, only swapping out the copy of PlayStation VR Worlds for a copy of Skyrim VR. Sony also says that this new Skyrim VR bundle will ship with a disc loaded with 13 demos of PSVR games.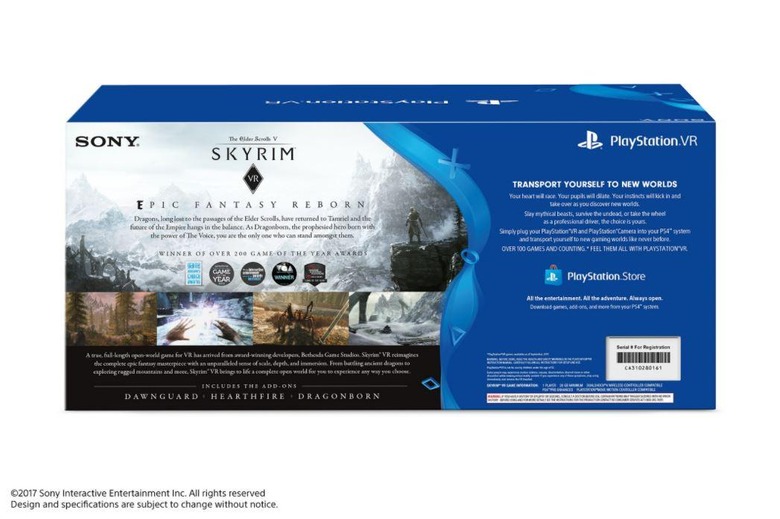 So, the bundle will provide everything you need to get up and running with PlayStation VR, along with a game that's arguably more exciting than PlayStation VR Worlds. The price will remain unchanged, so you'll still be paying $449.99 to take one home. Not bad, considering the prices for some other VR headsets.
The new bundle will be available on the same day as the game: November 17. That also happens to be the same day the Nintendo Switch version of Skyrim launches, so it's going to be a big day for Elder Scrolls fans. With those releases, Skyrim will be on most major platforms, so we probably won't see many more ports as we wait for an Elder Scrolls VI reveal.
There is one more platform that will be receiving Skyrim, however. Bethesda has also confirmed this Skyrim VR release for the HTC VIVE, but we're not sure when, precisely, that version will launch. For the foreseeable future, then, you'll need a PSVR if you want to play Skyrim VR – are you picking it up later this month? Head down to the comments section and let us know!