Skyrim for Switch release set for holidays 2017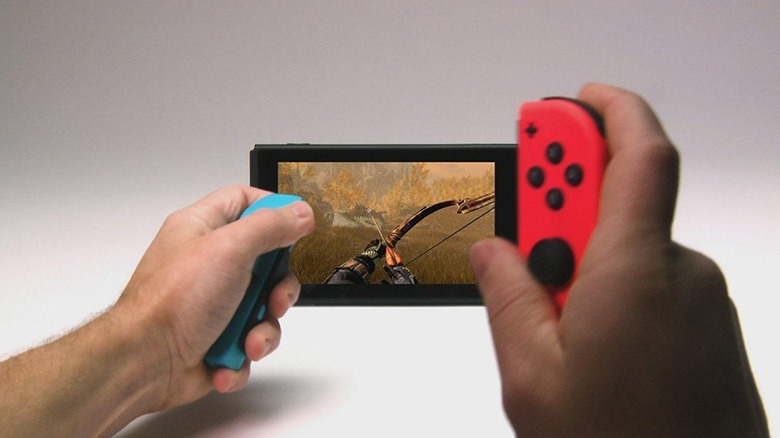 It seems kind of strange that Skyrim is one of the year's biggest Nintendo Switch releases. After all, the game will be turning an astonishing six years old in November, and if there's a platform that can support it, Bethesda has ported Skyrim to it. Still, Switch owners seem excited by the prospect of Skyrim on the go, turning this particular port into a highly anticipated release.
We knew that Skyrim would be launching before the end of the year, but now we know when, exactly, it will arrive. Nintendo and Bethesda have announced a release date of November 17 for Skyrim on the Nintendo Switch, meaning that it'll be available just as the holiday shopping season kicks into full gear.
This release is a big deal not just because it means portable Skyrim, but also because this is the first time that Bethesda has thrown support behind Nintendo consoles. While Oblivion and Fallout built audiences for Bethesda on consoles like the Xbox 360 and PS3, the original Wii and Wii U went without. In Skyrim, at least, Bethesda is looking to change that.
Switch owners will get a number of bonuses when they buy Skyrim. Not only does the game ship with Dawnguard, Hearthfire, and Dragonborn – the three DLC expansions released for Skyrim – but you'll also be able to use motion controls through the Joy-Con controllers. Skyrim supports amiibo as well, granting you access to things like the Master Sword and Hylian Shield when you use Zelda amiibo in-game.
Skyrim for Switch is already available for pre-order at GameStop and Amazon, though now that it has an actual release date, we'll probably see pre-orders from other retailers come online shortly. How about it? Are you going to give Skyrim another go on the Switch? Head down to the comments section and let us know!