PlayStation Store rental links test underway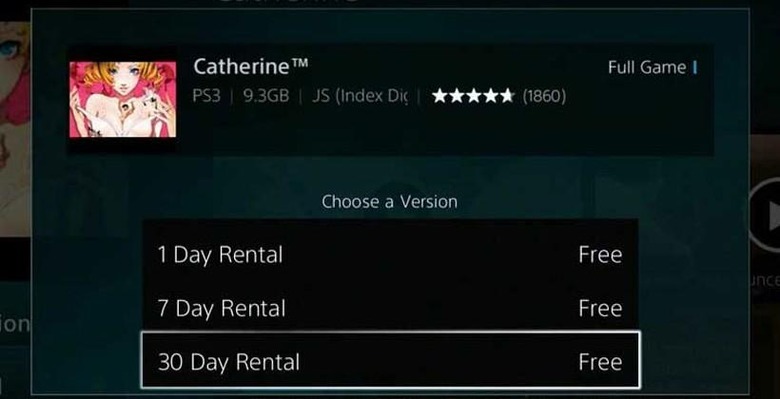 There are few things worse for a gamer than buying a new game with your hard-earned money only to find out the game isn't that good. One way to get around this is to play demo versions of the game or rent the title if it is available. Sony is reportedly testing some new rental links on the PlayStation store.
It's unclear at this time, but the links are thought to be related to PlayStation Now. PlayStation now is a game streaming service that entered beta in late January. The rental links are reportedly not functioning at this time.
Speculation is that the links are being used in a private test ahead of the launch of Now later this year. Rental options showing the links include a single day, seven days, and a 30-day rental. Presumably, the prices for the rentals would vary depending on the title.
The links that have been seen so far all show free rentals. Rentals certainly won't all be free when the service launches, but we hope some will be free so you can get a feel for a game before you buy. The game service recommends at least a 5Mb/s connection for a good experience. That might be a challenge for some users in rural areas of the US where speeds are low and connectivity is spotty.
SOURCE: IGN