PlayStation Plus Specials take on Xbox Deals with Gold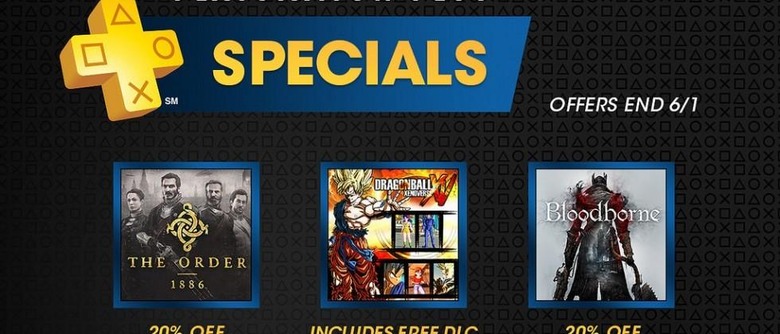 Both PlayStation and Xbox have their own membership perks, but Xbox Live members have one thing to gloat over their PS counterparts. While PS Plus subscribers do get bigger discounts during sales than non-Plus gamers, Xbox Live Gold subscribers can gloat of regular exclusive deals meant only for the elite. And some of them are new titles even. That all changes today, with Sony announcing a PlayStation Plus Specials, a very exclusive program that puts newer titles in the hands of its own PS faithful with deep, but time-limited, price cuts.
Sony usually holds discount sprees for its games, but until today, most of the advantages of Plus members in that area have been in prices. PS Plus Specials, however, offers a new differentiation. A much requested feature, the new feature offers a more regular selection of titles, some of them relatively fresh off the press, not only with discounts but also with exclusive availability.
And there's more! Plus Specials sales will also offer Bundles that include DLCs that won't be available to non-Plus members. Being a Plus elite now definitely has an advantage.
But how fresh are the choices that Plus Specials offer? While not everything is exactly new, some definitely are. To kick things off, Bloodborne is, for the first time ever, offered at a discount. Dragon Ball Xenoverse is also available, both for PS3 and PS4, and comes with that exclusive DLC bundle.
Of course, like with any deal of this kind, the offer is available only for a limited time. The current list will be up until June 1, Monday next week. Sony hasn't mentioned when the next batch will take place, but PS Plus Specials will hopefully be a more regular occurrence than their random sales.
SOURCE: Sony