PlayStation Plus goes free for one week beginning tomorrow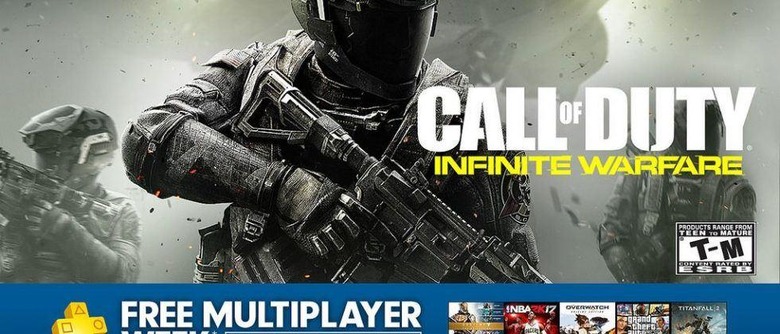 If you've got some multiplayer PS4 games you'd like to try but aren't currently subscribed to PlayStation Plus, there's a new promotion coming up that you'll probably want to hear about. Beginning tomorrow, Sony will make PlayStation Plus free for all PS4 owners in North America. This promotion will last a week, giving you plenty of time to try the service out.
If you're in North America, the free week of PlayStation Plus begins on February 17 at 12:01 AM Pacific time, just about 12 hours from the time of this writing. The free week wraps up on February 23 at 11:59 PM Pacific, at which time you'll have to pony up some cash to continue playing. You don't need to provide a credit card or anything to take advantage of this free online time – you merely need to boot up a multiplayer game and you'll be able to take it online.
Players in the European Union aren't exactly being left out in the cold, but they are getting the short end of the stick. If you're living in Europe, your free PlayStation Plus time will be shorter than those who live in North America, beginning at 10:00 AM on February 22 and ending on February 26 at 11:59 PM. Still, some free multiplayer is better than no free multiplayer, right?
That's especially true when you consider the recent price hikes to PlayStation Plus. Sony recently bumped up the price of a year of PS Plus from $50 to $60, a decision which didn't set so well with PlayStation users. These days, PlayStation Plus is required to play games online, but that wasn't the case back in the PS3 days, when PS Plus only existed as a service for folks who wanted bonus features.
It should be noted that you won't get access to any games that may be free with PlayStation Plus; this promotion only offers free multiplayer and nothing else. Even though it seems to be sponsored by Activision in an attempt to get more players into Call of Duty: Infinite Warfare, you aren't limited in which multiplayer games you can play either.
SOURCE: PlayStation Blog