PlayStation Now hits the PS3 on May 12th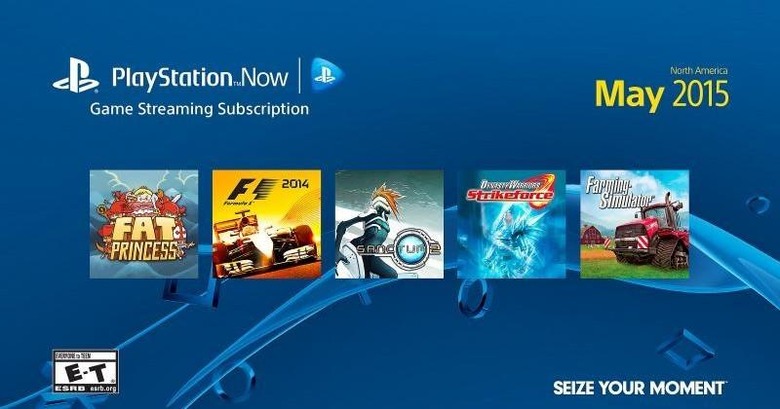 This is it! Perhaps the news that PlayStation 3 users have long been waiting for. Or not. After almost four months in an open beta testing stage, Sony if finally ready to take the next step: officially making PlayStation Now available to everyone else. Eveyone in North America who owns a PS3, that is. The formal commercial business of Sony's subscription based "game rentals" will kick off next week on 12th May, and with it comes a few more games added to the catalog and the promise of more to come each month.
Truth be told, the concept of digitally renting games is a concept that still needs to catch on, but it seems that that is where giants like Sony, NVIDIA, and even Valve might want to steer the industry towards. Our brush with PS Now left little to complain about, though of course your mileage will vary depending on your connection speed, which is why Sony is rolling out the service in selected regions with track records of decent Internet access.
But more than just the fanciness of streaming games, PS Now offers something more to PS3 owners: an extension of support for the previous gen console. Almost a decade old, PS Now ensures that the PS3 will be supported in some ways for years to come, though whether it will add new titles is a question still left unanswered. At present, PS Now boasts of 100 titles available for the PS3, and Sony is promising to add more every month to keep the catalog from stagnating.
And speaking of updating that list, together with this announcement is the addition of of five new games, most coming from the "F" category. That is, Farming Simulator, F1 2014, and Fat Princess, along with Sanctum 2 and Dynasty Warriors: Strikeforce
It seems that Sony also plans to make PS Now more encompassing than just a gaming console extension. It has already announced that select 2015 Samsung Smart TVs as well as its own 2015 Blu-ray players will be able to enjoy the same collection of games available to the PS3 and PS4.
SOURCE: Sony