PlayStation Home 1.05 reintroduces limited Voice Chat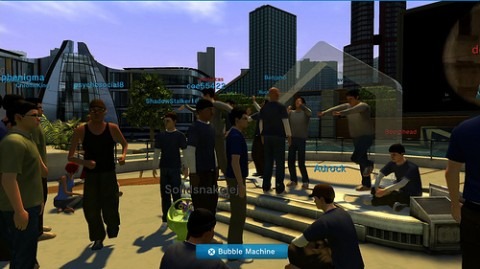 After being pulled last week, voice chat is coming back to PlayStation Home as of software version 1.05.  The update, which is released today, will add the ability to use the voice chat within a users' personal space and clubhouses to communicate and share with friends online.
The difference, then, is that voice chat will not be enabled in public spaces, meaning users can be more selective about who they speak to.  Originally it was presumed that Sony pulled voice chat to save on bandwidth, as a way to increase Home capacity and address connection issues experienced after launch.   Update 1.05 raises the possibility that in fact that was a peripheral benefit, the main reason being that Sony had received negative feedback over users shouting in public areas or playing loud music.
No specific time has been given for the new updates release.  However it can be installed by clicking on the PlayStation Home icon on the PlayStation Network column of XMB.  You will need to be logged out of the service at the time.