PlayStation Classic Gets A Deep Price Cut At Walmart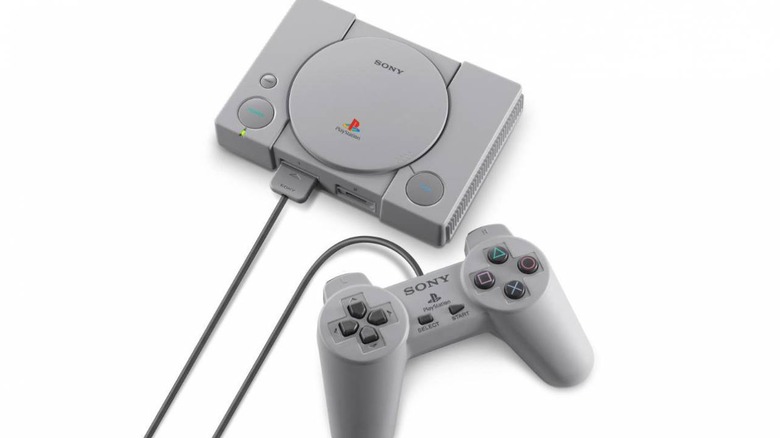 Though Sony has had an outstanding console generation in pretty much every sense, there was at least one stumble in the PlayStation Classic. Created to take advantage of the nostalgia that turned the NES Classic and the SNES Classic into such successes, the PlayStation Classic ended up disappointing on release for a number of reasons. As it turns out, you can't simply count on nostalgia to move product.
At launch, the PlayStation Classic was criticized primarily for its shoddy emulation that results in a mixed bag of performance. On top of that, the games list is a little strange in that it misses some titles you'd think would be shoo-ins for a mini console like this. To top it all off, Sony initially priced this thing at $100, which almost certainly played a part in scaring some consumers away.
Over the past couple of months, that problem of price has been getting better. Back in December, a variety of retailers dropped the price on the PlayStation Classic down to $59.99, making it the same price as the NES Classic and $20 less expensive than the SNES Classic. It seems that Walmart still has some stock to move even after those December price cuts, as the company has marked down the PlayStation Classic yet again.
As part of a limited-time deal, Walmart has priced the PlayStation Classic at $39.99. When you consider the mini console's starting price of $100, that's quite the price drop, and it makes the PlayStation Classic a lot more attractive despite its flaws.
There's no word on when Walmart's discount will end, so if you've been thinking about picking up a PlayStation Classic, now seems to be the best time to strike. Even though the PlayStation Classic could be a lot better, it may still be worth a buy at $40, especially if you have some fond memories with the games that come pre-installed on it.