It is the age not just of retro gaming but retro gaming consoles as well. The success of the soon to be extremely rare NES Classic has inspired other console and even arcade cabinet makers to try and grab a piece of that pie before it gets cold. Unsurprisingly, Sony also came out with the PlayStation Classic a few months back. But while it now enjoys its lowest price ever on Amazon, it remains debatable whether, at least by itself, that mini console is worth even that reduced price.
Sony can probably blame Nintendo for setting the bar that high with the NES Classic, followed by the equally successful SNES Classic. People have come to expect a lot from these nostalgia products, which raises the stakes for the PS Classic. Even SNK's NEOGEO mini stumbled in that regard.
While some take issue with Sony's selection for the fixed 20 titles on the PS Classic, even more have criticized the small machine for its sluggishness despite having hardware that, on paper, would leave the original PlayStation in its dust. The limitations Sony placed on the emulation worsened that appraisal.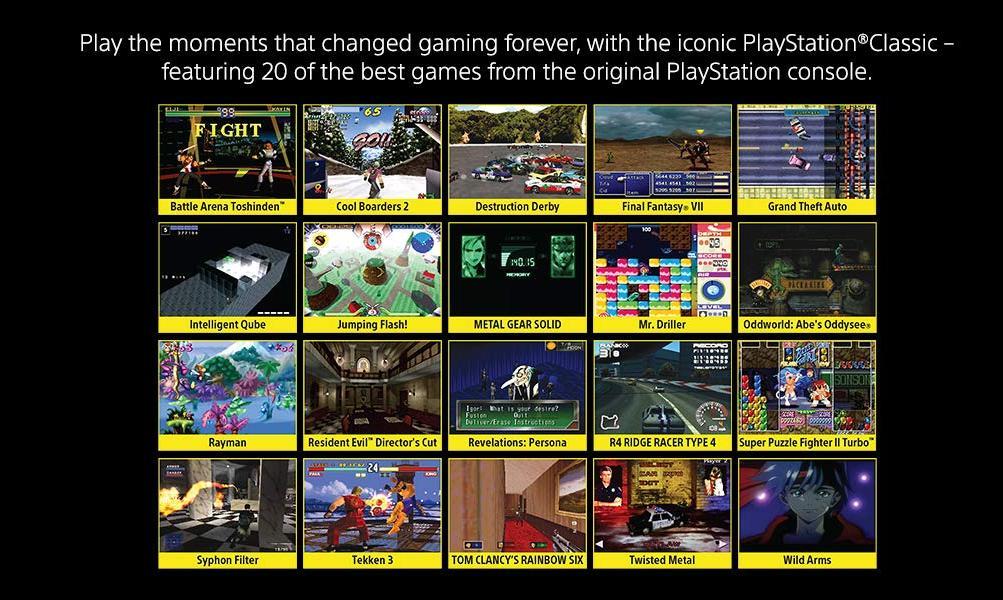 Some even blame the open source PCSX ReARMed emulator for the performance issues. While the original emulator is notable on PCs, this spin for ARM-based devices like the PS Classic seemed less polished. Even so, some gamers have noted how other emulators seem to outperform the PS Classic. Embarrassingly, some have even made PCSX ReARMed run on a hacked SNES Mini and it still ran faster than the PS Classic with the same games.
The PlayStation Classic normally priced at $100 but Amazon is now selling it with a steep 40% discount for $59.99. The mini console has been receiving some attention from hackers to improve the experience, out of necessity, and the lower price tag could sing at least to collectors. But for those hoping for a smooth out of the box experience, the indecision might still remain.