PlayStation app for Android and iOS detailed by Sony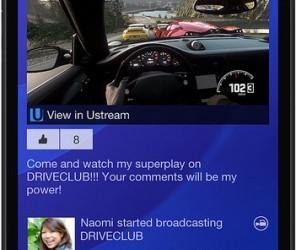 Sony offered up some of the details on its PlayStation app for Android and iOS devices during the Tokyo Game Show last month. The app certainly sounds like something that gamers will appreciate providing the ability to view game play video and more. Sony has now offered up more details with Sony Computer Entertainment Worldwide Studios President Shuhei Yoshida offering up new information.
The app will focus on two primary goals that revolve around the PlayStation 4. One of those goals is to extend the PlayStation Network experience for gamers all their away from the console. The app will allow gamers to keep connected with friends and their PlayStation profile when away from home and on the go.
The PlayStation app will also be able to notify users when they receive multiple player game invitations, even though will have to go home before they can join the game. The application will also allow gamers to purchase a new PlayStation 4 game digitally and start the download on the console from afar. That is one of the coolest features of the app.
The app will also allow the smartphone to act as a second screen for titles that have second screen capability built-in. The app will allow developers to turn the user smartphone or tablet into secondary controllers, secondary information displays, or even drawing pads. That's all the information Sony is offering about how that feature works right now, but we should hear more closer to when PlayStation 4 launches.
SOURCE: Android Community