PlayStation 4 trumped Xbox One in September sales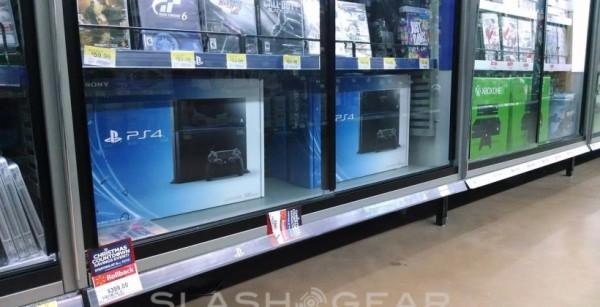 In the latest console war, Sony has frequently trumped Microsoft with more PlayStation 4 sales than Xbox One sales. We've seen that reflected many times, such as at the year's beginning when the PS4 was deemed the bestselling console in the US in January. According to NPD, that reign is holding steady, and despite anticipation otherwise, the PlayStation 4 outsold the Xbox One last month. This was despite Microsoft dangling a free game in gamers' faces last month, which many believed would boost the Xbox One's sales numbers.
In the United States, hardware sales tallied in at $432.7 million in revenue, an increase of 136-percent over the same quarter last year. It's also a significant increase over the console sales seen in August, which, as you might have guessed, largely revolves around the release of Destiny.
This marks the ninth straight month that Sony's console has beat out the Xbox One — it is being estimated that about 550,000 PlayStation 4 units were sold last month. Despite this, the numbers are showing that Destiny pulled in higher sales number for the Xbox One, though there's some contention about how bundled sales factor into the mix.
As far as software sales go, Madden NFL 15 pulled in high numbers, falling into the second slot beneath Destiny. That was followed by FIFA 15, Super Smash Bros, Middle-earth: Shadow of Mordor, NHL 15, Minecraft, and The Sims 4. During September, $481.2 million in software sales were clocked, a drop of 36-percent year-on-year.
SOURCE: VentureBeat