PlayStation 4 software update arrives tonight: here's how your headphones start working
Tonight Sony is issuing PlayStation 4 software update tonight which will bring the operating system up to version 1.60 automatically. This update will be bringing on PlayStation 4 compatibility with a couple of pairs of headphones that were released in the not-too-distant past, those being the Sony PULSE and PULSE – Elite Edition wireless stereo headsets. The software update will be required for all future PlayStation 4 action and, as per usual, will be able to be side-loaded using a USB stick if you do so desire.
This update brings on compatibility with the PULSE line of headphones, this meaning you'll be working with 7.1 virtual surround sound as well as what Sony calls "crystal clear voice chat" for all live communication. You'll also be able to work with another pair of headphones that are hitting the market soon: the Sony Gold Wireless Headset.
This new PlayStation-aimed Gold Wireless Headset works with the PS4, PS3, and the PS Vita, again bringing 7.1 virtual surround sound as well as a set of custom audio modes crafted by the developers of the games you play on the daily. There's also a "hidden" voice cancelling microphone as well as a set of customizable faceplates coming soon.
Connecting the Gold Wireless Stereo Headset to your PS Vita, PS3, or PS4 with an included wireless adapter for what the company suggests is "eight hours of straight gameplay". This set of headphones also works with a standard 3.5mm headphone jack, so you can plug into just about anything for high-quality sound.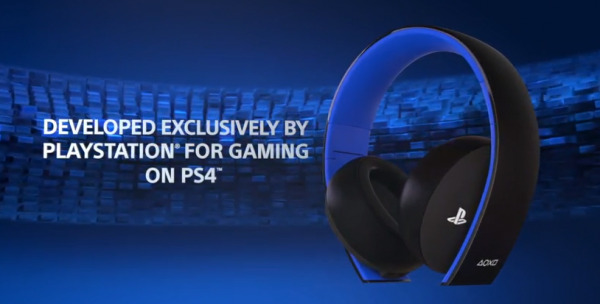 There's also an app coming soon for both the PULSE – Elite Edition and Gold Wireless Headset from Sony called the Headset Companion app. This app will be appearing in February, and will be bringing on your ability to download developer-created game modes. This set begins with inFAMOUS Second Son, coming in March of this year.
Users wishing to update their PlayStation 4 to software version 1.60 as soon as possible can head over to the Support: System Software Updates page at PlayStation.com where – if you're lucky – you'll find the 1.60 system set up. When this article is posted, the site is still showing 1.52, which you should already have had loaded back on December 11th, 2013. There you'll also find details on loading this update with a USB stick – the update should be appearing by midnight Eastern Time tonight!