PlayStation 4 sales hit 7 million consoles worldwide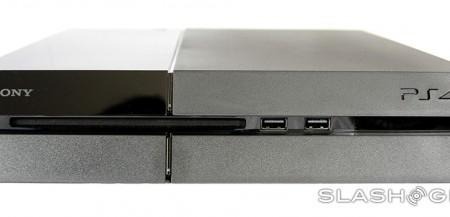 Sony has announced that its PlayStation 4 has cumulatively sold in excess of 7 million consoles around the world, having hit the milestone on April 6, a short ten days ago. The company also saw favorable numbers with software sales, and has praised its gamers for "unprecedented support".
By April 13, Sony saw 20.5 million software sales between retailers and digital downloads, as well, and the company announced plans to roll out many more titles over the course of this year. Among those titles will be Destiny from Activision, The Elder Scrolls Online, The Order 1886, and more.
The company also dropped some other interesting tidbits of information, including that more than 135 million shares have taken place with the Share button on the DUALSHOCK controller. Meanwhile, Twitch and Ustream broadcasts hit 4.9 million, with almost 90 million spectate sessions.
Said Sony Computer Entertainment's President Andrew House, "The response from the global gaming community for PS4 has been overwhelming and we are truly humbled that gamers are selecting PS4 as their next generation console of choice. The PS4 journey has just begun, and although we are still facing difficulties keeping up with the strong demand worldwide, we remain steadfast in our commitment to meet the needs of our customers, and surpassing the wildest expectations of gamers by delivering new user experiences that inspire and engage. We look forward to unveiling many of these experiences to our fans in the coming months."
SOURCE: PlayStation