PlayStation 4 Pro: All Of The Games Optimized For Launch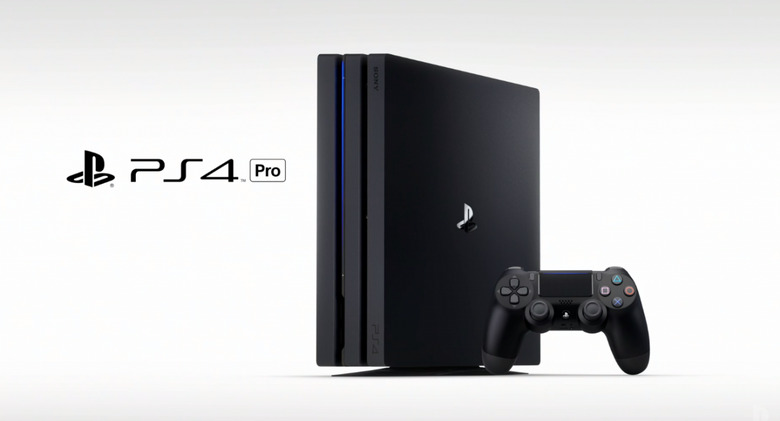 PlayStation 4 Pro, in case you've forgotten, launches in a week's time. With it, Sony will usher in an era of 4K console gaming, getting its newest machine to market well ahead of Microsoft's Project Scorpio launch. In anticipation of the PS4 Pro release, Sony has released a list of all the games that will be optimized for the new console on launch day.
At the moment, the list sports an fairly impressive 42 entries, though Sony says that number may increase as more games are confirmed. Just as well, not all of these games will be getting patches to add compatibility with the PlayStation 4 Pro. Some will, of course, but some of the more recent titles on the list support the PS4 Pro out of the box.
There are some big-name titles on the list, with games like Battlefield 1, Titanfall 2, and Skyrim Special Edition. Many first-party Sony titles feature as well, such as Uncharted 4 and Infamous: Second Son. Have a look at the full list below:
- Battlefield 1

- Battlezone

- Bound

- Call Of Duty: Black Ops 3

- Call of Duty: Infinite Warfare

- Call of Duty: Modern Warfare Remastered

- Deus Ex: Mankind Divided

- Driveclub VR

- EA Sports FIFA 17

- Firewatch

- Helldivers

- Hitman

- Hustle Kings

- inFAMOUS First Light

- inFAMOUS Second Son

- Knack

- Mafia III

- Mantis Burn Racing

- Middle-earth: Shadow of Mordor

- NBA 2K17

- Paragon

- PlayStation VR Worlds

- Ratchet & Clank

- Rez Infinite

- RIGS Mechanized Combat League

- Rise Of The Tomb Raider

- Robinson: The Journey

- Smite

- Super Stardust Ultra

- The Elders Scrolls Online: Tamriel Unlimited

- The Elders Scrolls: Skyrim Special Edition

- The Last Of Us Remastered

- The Last Of Us: Left Behind

- The Playroom VR

- Titanfall 2

- Tumble

- Uncharted 4: A Thief's End

- Until Dawn: Rush of Blood

- Viking Squad

- Wheels of Aurelia

- World Of Tanks

- XCOM 2
When the PS4 Pro hits the scene, it won't just be bringing support for 4K with it. The PlayStation 4 Pro will support high dynamic range as well, with Sony also noting that it's capable of more stable framerates than the consoles that came before it. The PS4 Pro was revealed back in September alongside the PS4 Slim, which is now being offered as the base PS4 model.
Sony expect the list above to grow to more than 45 games by the end of 2016. Beyond that, Sony says that every first party release starting in 2017 will support PS4 Pro. The PlayStation 4 Pro launches on November 10 and will cost $399.
SOURCE: Sony