PlayStation 4 missing - Sony to focus on "The Gamer" today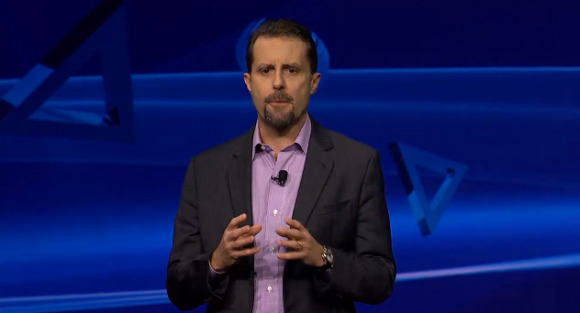 This week a PlayStation event was held by Sony surrounding what was expected to be a reveal of the PlayStation 4, but it began with a big wider an aim. Speaking about the gaming world at large, Sony's own Andrew House spoke up: "The living room is no longer the center of the PlayStation universe, the gamer is." The next-generation gamer is the first subject of concern here in 2013, and thus far there's been no clue that a new console is up for play today.
Continuing to speak about expansions of "The Future of Play" and ease of access with products like the PS Vita, House made it clear that the gamer was the center of this universe. For those of you wondering what the PlayStation 4 could be anyway, have a peek at the timeline provided below, one we whipped up earlier today in anticipation of this event.
Also note that House stands in front of a screen that's shaped like a rectangle, leading forums to explode this evening with talk of a PlayStation Tablet. This can be substantiated by the PlayStation EyePad note from earlier this week as well. PlayStation is about to expand in one way or another – you'll have to keep up with the SlashGear main news feed to check it out!