PlayStation 4 hardware reveal fools the hopeful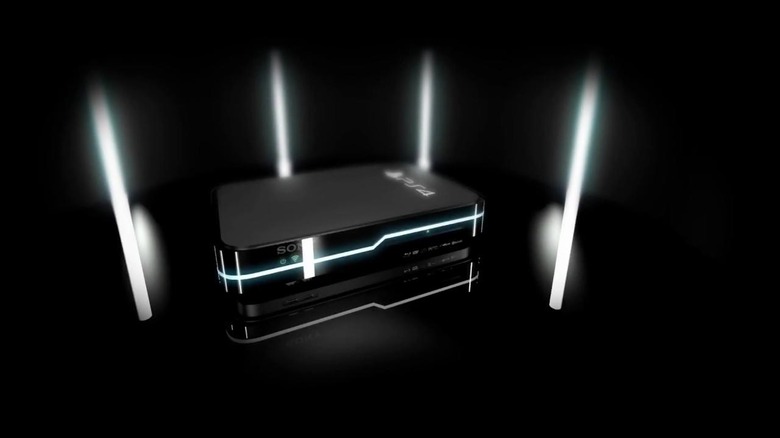 It would appear that some very skilled tricksters have taken to the web with a video advertisement amalgamation of images and flashing lights that are making even the best spotters look twice: is that the real PlayStation 4? Alas- it is not to be. Sony has confirmed that the video spot you're about to see was not generated by them or their PR agency – that's not to say that the console isn't going to be very, very similar, of course.
As the world awaits the PlayStation 4 and its hardware push – at the moment we've just got a handheld wireless controller – this video spot shows what could be. Excitement and eyeball-burning swooshes of controller symbols light up the faces of several gaming candidates. Thumping dance music bangs through the spot making it seem like the showing of this box is all that matters to a gamer in the near future.
So what'll be different from this in the final real-deal set of video spots produced by Sony itself? Probably not a whole lot. It's already clear that the PlayStation 4 – aka the PS4 – will be another box. It's certainly not going to be an Okama Gamesphere, nor is it going to be coming in the shape of a P for Playstation. What you're seeing here won't be far from the truth.
The in-game footage comes from a game that's been revealed in the past, but will be appearing on the PlayStation 4 in the future. The game is called inFAMOUS: Second Son, and looks a little something like this:
The real-deal Sony PlayStation 4 has had many of its specifications confirmed by Sony earlier this year immediately following the big PS4 press event that took place in February. The controller for the system – the main, basic controller, at least – has been revealed by Sony along with some of its abilities.
Now all that's left to see is the actual console itself.
As we said in February: the box might not matter.
VIA: Kotaku