PlayStation 4 cuts fees for online services: Netflix, Hulu, chat included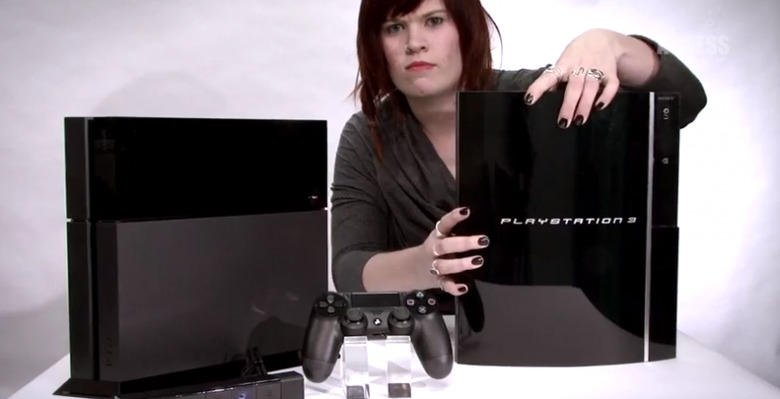 In a bit of a change-up from past fees from notable console-selling brands, the Sony PlayStation 4 has been revealed this week to be coming without fees for online chat or third-party app streaming for apps such as Hulu and Netflix. This news came aside reassurance that a $50-a-year PlayStation Plus subscription would have a big of a flip in which services it offered. A PlayStation Plus subscription brings a user free online multiplayer – users will not be able to play multiplayer online without this subscription unless the games they are playing are also free-to-play.
Sony's PlayStation Access let this fact and other bits and pieces be known this afternoon in a Q and A video which also stated the friend limit to have been lifted to 2,000. This will allow you to work with Party Chat with essentially anyone you meet.
You'll also be able to keep your current PlayStation Network name, avatar, and information therein – it all transfers over with great ease.
This session made note of the DualShock 3 controller not being able to work with the PlayStation 4, also confirming the tip that the PlayStation Move will work just as it does with the PlayStation 3. Sony went on to made certain the distinction between the colors of the original PlayStation 3 (Piano Black) and the PlayStation 4 (Jet Black) to make sure everyone could get the hint – there very well may be different colors for the console once it's past launch phase.
It was confirmed that the Sony PlayStation 4 will be supporting 3D content, but no confirmation of what or when was made. "We'll have more news coming soon" is as far as Sony will go at the moment. The PlayStation 4 will have a 500GB drive inside, it was also asserted, and just like the PlayStation 3, users will be able to expand.
Sound good enough for you for now? Let us know how you're feeling about what Sony's let the world know so far about this next-generation console and if you'll be planning on partaking as well!