Platinum iMac challenges wallet, taste, sanity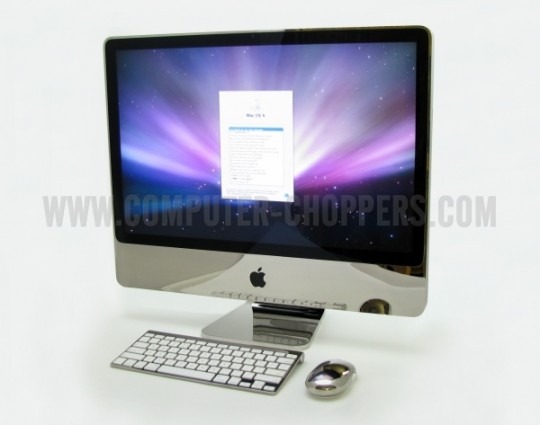 The last we saw of custom finish experts Computer Choppers was their iPod shuffle 3G tweaks, turning Apple's sober little PMP into a riot of anodized hues.  Splashing out on a custom iPod is one thing; how about spending big money on platinum plating your 24-inch Apple iMac?
The special edition is the latest in a series of iMac modifications, which have seen Computer Chopper clad the all-in-one desktop in various tones of gold.  As well as the main body of the computer, there's a custom inlaid Apple logo in the back panel and a matching wireless keyboard and Mighty Mouse.
Unfortunately what's missing is the price, but considering platinum isn't quite as cheap as, say, a can of silver spray paint we've a sneaking suspicion that this custom iMac will well exceed the $2,199 of the most expensive model in Apple's store.  Still, if you want the perfect fingerprint storage system, OS X and the heartbreak of knowing your desk ornament will likely soon be outdated then this is the one-stop solution.
[via Born Rich]