Plastic Logic Second-Gen Ereader Gets New Investment & Russian Factory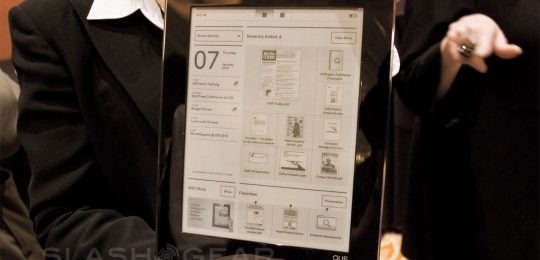 Plastic Logic's QUE may be dead, but it's little surprise that the company's plastic electronics technology lives on. The Russian Corporation of Nanotechnologies (RUSNANO) has announced a "major" investment into the company, with the most significant outcome being a second manufacturing facility based in Russia.
That facility will help produce the new ereader device, currently in development, alongside the existing plant in Germany. The exact nature of the new Plastic Logic device is unknown; Plastic Logic CEO Richard Archuleta admitted that, in the time it took the company to prepare the original QUE, the market had "dramatically changed" and left it outmoded.
[via E-Ink-Info]