Plastic Logic color video-capable e-paper hands-on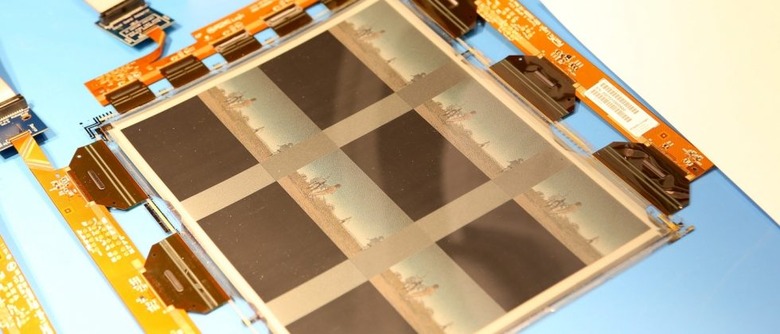 revealed a
last month, pushing its own flexible plastic-based epaper displays for third-party products, and its new video-capable color panels are top of the agenda. SlashGear caught up with Plastic Logic at the company's Cambridge, UK, R&D center today to see one of the very first demonstrations of the new screen, a flexible panel that can support color video playback at up to 12fps. Read on for the video demo.
Video-capable e-paper has been something of a holy grail for ereader manufacturers, who so far have had to deal with the flickering page-refresh of existing E Ink screens. Plastic Logic's display isn't up to the sort of framerates you'd want for true video playback – that demands around 25-30fps – but it's sufficient for animations and reasonable clips, or indeed Flash content on websites.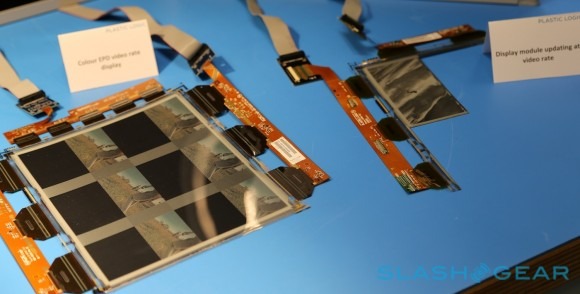 Plastic Logic showed us two versions of the screen technology, one a color panel that uses a special filter layer over the top of the e-paper screen itself, and another smaller, monochrome version better suited to a pocket-sized mobile device. Both use the company's unique plastic transistor technology, meaning they're virtually indestructible: you can bend and twist them, drop them, or hit them with hammers, and they'll still keep working. Right now, the color screen shows six smaller video preview panes, something Plastic Logic says is down to its own test driver equipment, rather than a limitation of the panel technology itself.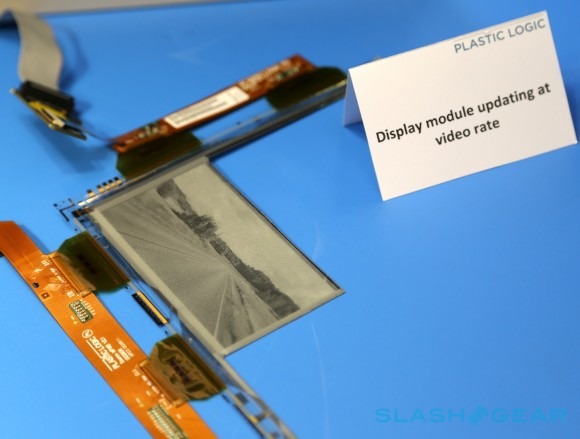 Although streaming video on an ereader is one obvious possibility – and Plastic Logic confirmed it's in talks with various ereader manufacturers, though declined to name specific names – another benefit of the faster refresh rate is more natural navigation on a tablet-style device. Flicking between pages using a touchscreen overlay layer, something else Plastic Logic can integrate, would thus allow you to see previews of each page's content, much as paging through a document on an iPad does today.
We'll have more from our visit to Plastic Logic very soon.