Plasma HDTV gets snow-quad courier in iced-up UK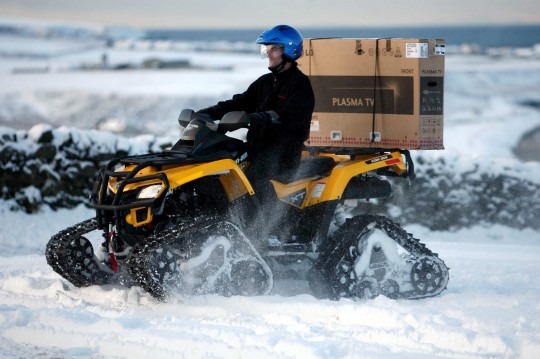 With unexpectedly bad weather in the UK delaying flights, prompting untold "pedestrian slips on ice and falls over" videos on YouTube and causing rush-buying of bread and milk of the like unseen since the second World War, it's great to see tech still making it through regardless.  A 42-inch LG plasma HDTV made it through the snow to its otherwise cut-off new buyers after retailer Currys enlisted the help of a specialist outdoor delivery courier.
The courier used a quad-track Arctic bike – apparently one of just ten in the UK, once again poor planning shows its head – to shuttle the HDTV in fine style.  We're guessing the buyers might have hoped delivery rider Steven Greig would have brought some food with him too, but sadly Currys are electricals-only.
Pay heed, doubters: where government falls short, capitalism finds a way.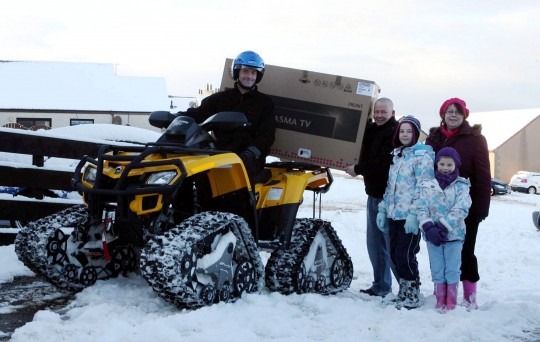 [via Twitter]