Plants vs. Zombies Garden Warfare hits Xbox One and Xbox 360 Feb 18th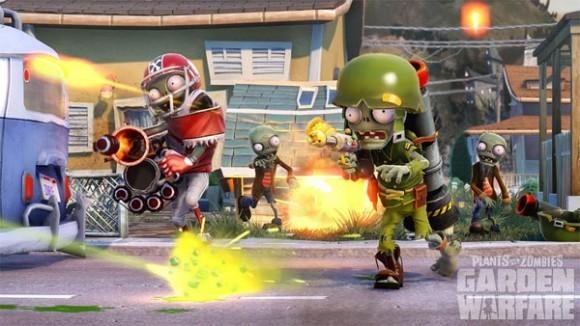 One of the most popular mobile game franchies on the market is the Plants vs. Zombies franchise. During E3 back in June, the next installment in the franchise was unveiled called Plants vs. Zombies Garden Warfare. Later in June, the launch date for the game was tipped as spring of 2014. EA and Popcap Games have now offered up a more specific launch date.
Garden Warfare will land for the Xbox One and Xbox 360 game consoles on February 18 in North America. Gamers in Europe wanting to get their hands on the game will have to wait until February 20. Garden Warfare isn't like the other games in the franchise, Garden Warfare is a third person multiplayer shooter.
Players will get to play as some of their favorite characters from the Plants vs. Zombies franchise. The game promises very good graphics powered by the Frostbite 3 engine. The game will offer three-dimensional worlds with unique game environments.
The game will have more than ten maps and three different play modes. Two of the modes are 12v12 competitive multiplayer modes including Garden & Graveyards and Team Vanquish. There is also a four-player co-op mode called Garden Ops. Gardens & Graveyards will have plants trying to defend as zombies try to turn them into graveyards.
Two extra modes will be available on the Xbox One including local co-op split screen and Boss Mode. The latter allows a player to have an overview of their team during a battle and drop health and other items. The game will sell for $39.99 on Xbox One and $29.99 on Xbox 360. A PC version will be launched later.
SOURCE: PopCap