Plants vs. Zombies: Garden Warfare outed at E3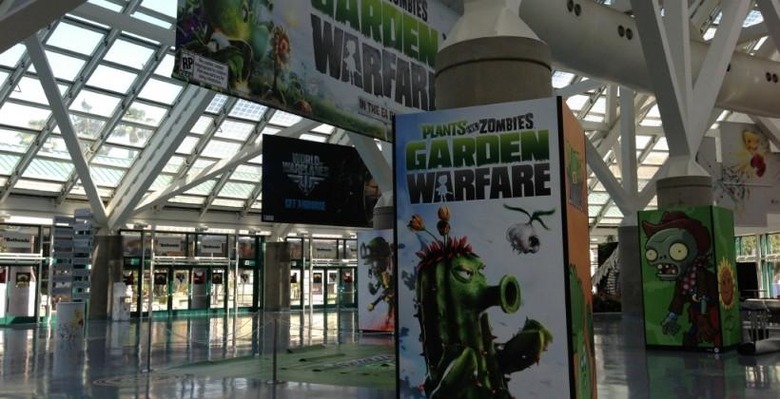 While Apple's WWDC starts Monday (and is undoubtedly garnering more attention), E3 also starts on Monday, and it's expected to be a big one, as both Microsoft and Sony are expected to further discuss their new respective gaming consoles. However, signs and promo material for a game called "Plants vs. Zombies: Garden Warfare" have popped up in the E3 lobby.
The photo was taken by gaming website Gamekyo, and it doesn't reveal a lot of details other than the title seems to be a play on the popular Call of Duty series (specifically the Modern Warfare subseries). Whether or not Garden Warfare ties into Plants vs. Zombies 2 is not known, but it seems EA and PopCap could be working on multiple Plants vs. Zombies titles for this year.
While we've been teased with Plants vs. Zombies 2 recently, this is the first that we're hearing about Garden Warfare, and according to Kotaku, sources say that this new title will be a multiplayer first-person shooter, which makes sense if the game's title is indeed a play on the Modern Warfare series.
EA's E3 press conference takes place tomorrow, so we'll certainly be hearing more about the game at that time, and it seems like a big deal to the publisher, as they dedicated an entire lobby to the game, complete with Garden Warfare banners and posters spread out over the lobby floor. Hopefully, though, we'll also hear about Plants vs. Zombies 2, although we're not quite sure how EA will release these two games. We already know PvZ2 is releasing on July 18, so it's possible that Garden Warfare will wait until the fall.