Plants vs. Zombies: Garden Warfare coming spring 2014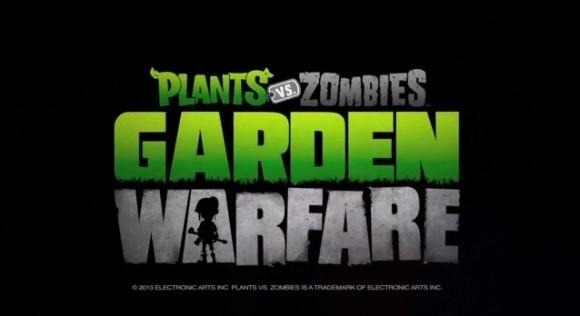 Plants vs. Zombies: Garden Warfare was unveiled during E3 2013 this week, but unlike the first Plants vs. Zombies and the sequel coming July 18, Garden Warfare will be a third-person shooter themed after the series, which makes sense, seeing how the title of the game is a play on the Call of Duty: Modern Warfare series.
The game will be headed exclusively to the Xbox One and the Xbox 360 at launch sometime in the spring next year. However, it'll be making its way to the PC and other platforms afterward. This will be the first time that the series will depart from its tower defense roots in favor of a third-person shooter approach.
The game will feature up to 4-player co-op, as well as 24-player competitive modes. There will also be new characters, and it looks like you'll be able to compete on both the plant side and the zombie side and play as practically any plant you want. There are even flying onions that mimic helicopters, although we're not sure what they do yet.
Both plants and zombies can be customized with hundreds of unique items and customizations. Details on what kind of upgrades and items that you'll have at your disposal isn't said, but hopefully there will be different weapons and armor of sorts, as well as different perks just like in the Call of Duty games, but we'll have to wait and see.
We already know that Plants vs. Zombies 2 will be coming July 18 exclusively on iOS at first (with more platforms to come). That game will essentially be the same genre as the first title, but it will come with more plants and new zombies to try and kill off before they reach your house. Needless to say, Plants vs. Zombies 2 should be enough to hold us over until next spring.
VIA: Toon Zone