Plantronics BackBeat PRO 2 Review: Sub-$200 Bose rival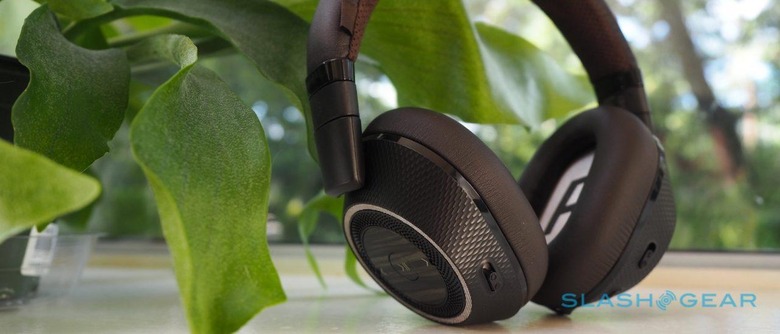 Plantronics cut the cord on active noise cancelling headphones two years ago, and now it's back with the BackBeat PRO 2 to cut the price, too. Follow-up to the well received BackBeat PRO of 2014, the revamped model slims down the hit on your wallet and the space occupied in your bag. That's while still promising superlative wireless performance and enough battery life for back-to-back transatlantic flights with juice to spare.
Plantronics has opted for a more grown-up design for this second-generation set of cans, and the result is handsome, if a little plasticky. According to the company the biggest complaints about the original BackBeat PRO were around its bulk and its ergonomics over extended periods; to address that, the BackBeat PRO 2 are 15-percent lighter and 35-percent smaller.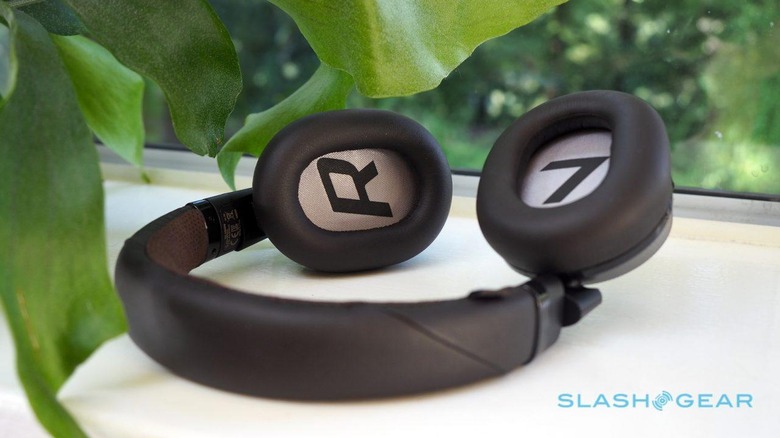 That's without a cut in battery life or wireless performance, too. Plantronics is still claiming up to 24 hours of Bluetooth playback, and it's Class 1 Bluetooth so you get up to 100 meters (330 feet) of range with a compatible source device. Multipoint is included as well, for simultaneous connections to two devices: that way, you can use the BackBeat PRO 2 with both your phone and your laptop.
There's definitely an improvement in comfort. The well-padded headband sits ligtly – the fabric is perforated to allow it to breathe rather than get sweaty – while the angled ear cups hug rather than crush the sides of your head. They each pivot and angle.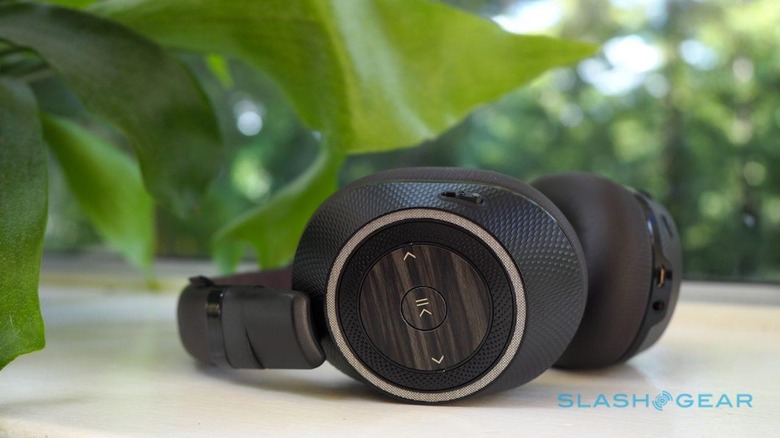 On the left ear cup there's a play/pause button, flanked by track skip controls, and then finally a wheel for adjusting volume. A switch on the side turns the Active Noise Cancellation on or off, and the same with Open Listening mode. Over on the right ear cup you find a multifunction button that reports battery and connection status with a short press, or triggers your virtual assistant of choice – Siri if you're paired with an iPhone; the Google Now assistant if you're using Android – with a long-press.
Also on the right side is the power switch – conveniently, you hold it all the way up to enter pairing mode, which is a lot more straightforward than most headphones make it – and a microphone mute button. It's also where you'll find the microUSB charging port, alongside a 3.5mm socket. Plug in the supplied headphone cable and you can still listen to music even if the BackBeat PRO 2's battery is dead, or if you're using in-flight infotainment.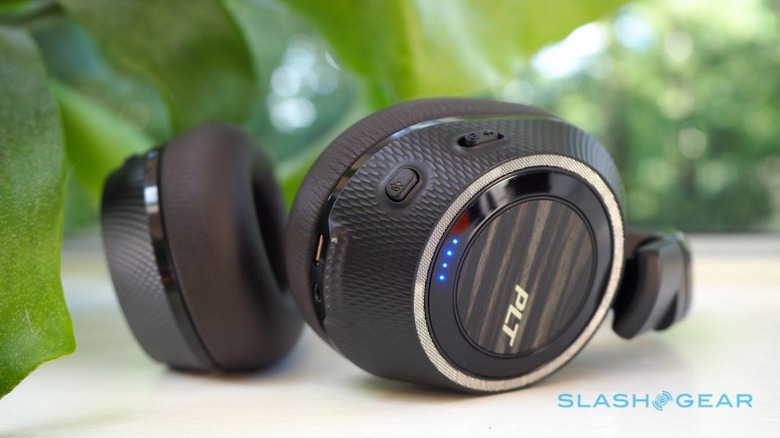 Unfortunately the BackBeat PRO 2 headphones arrived on my desk at a fairly rare period without a flight taking place, but I did wear them throughout my typical work day to get a sense of just how long-term comfort has improved. They're obviously not as easy to ignore as, say, Plantronics' BackBeat SENSE headphones, but then those can't tick the same features boxes. Admittedly, by the end of the day I was more than ready to remove them, but I did so without any lingering ear pain or discomfort.
When you do take them off, incidentally, a capacitive sensor in the right ear cup automatically pauses whatever music you're listening to (putting them back on resumes the track, too). The same system also turns off the Active Noise Cancellation (ANC), and kicks in a variety of other battery-saving tweaks so as to minimize power consumption even if you don't flip the switch. By the time you hear the "low battery" warning, Plantronics says, you've still got roughly two hours of listening left.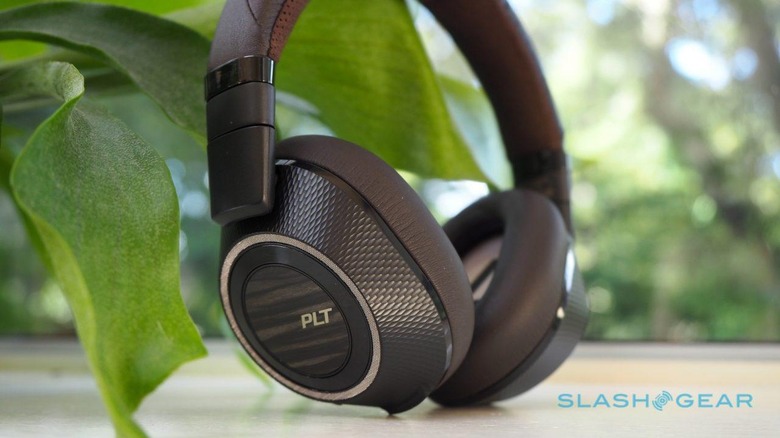 Audio quality itself is solid. Plantronics uses 40 mm dynamic drivers and supports aptX and AAC, as well as wideband Bluetooth. Used with an iPhone 7 – laughing in the face of the absent headphone jack – I couldn't find complaint about the thump of the bass and the well separated treble. Throw in the broad soundstage and I'm happy. As for voice calls, you'll get better microphone performance from a dedicated Voyager headset but callers told me they had no issues with my voice or over-processing of the noise-cancelling DSP.
Battery life without music playing but ANC switched on is considerably more. The system works well, easily cutting out the background gurgle of my refrigerator and the drone of gardening equipment. Repetitive sounds are, inevitably, easier for such systems to handle, but Plantronics did take the edge off coffee shop hubbub too.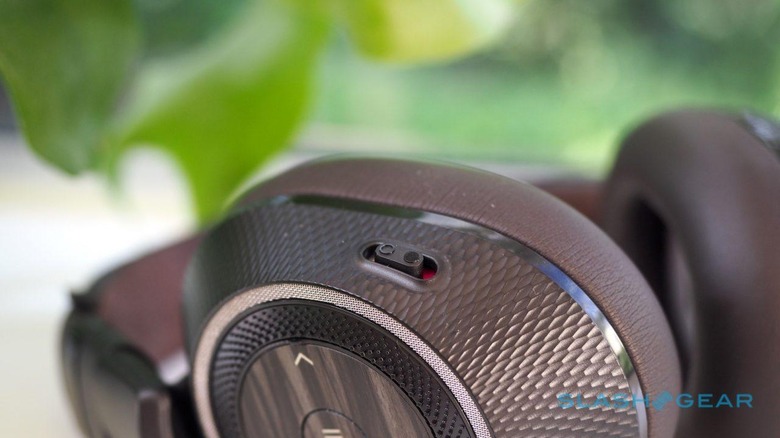 As for the Open Listening switch, it's the same Open Mic technology we've seen on previous Plantronics products, though renamed for these new headphones. It basically turns on the two external microphones and blends their pickup with what you're listening to; useful if you want to hear an announcement but don't want to remove the BackBeat PRO 2 altogether. It works, too, though there's a little extra hiss introduced.
Plantronics may not be calling them out by name, but it's clear who the company's target is. Bose has been the darling of air travelers for years now, courtesy of its active noise cancellation technology, and you can usually spot at least one set of QuietComfort headphones on any flight. In the case of the BackBeat PRO 2, the company tells me, the ANC system hasn't really changed from the first-generation.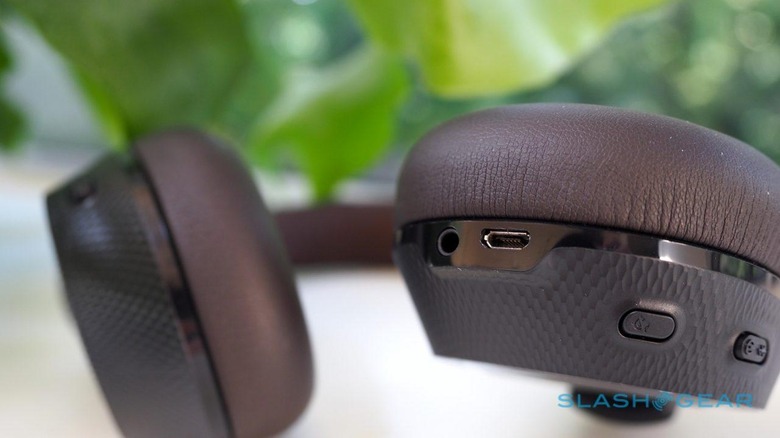 That's because the focus has been on keeping the price down and making sure the combination of ANC, wireless, battery life, and cable backup all work as they ought to. It's easy to forget, but back in 2014 when the original BackBeat PRO launched, you couldn't really find ANC-enabled headphones that were also wireless. Those options that did exist at the time, generally had terrible battery life.
As a result, you'll get better background noise cancellation from a set of Bose, undoubtedly. You'll also pay considerably more: the latest QuietComfort 35 headphones, for instance, are $350. That's close to twice what Plantronics are charging, and I'm not entirely sure their ANC quality is worth that much of a premium for most people.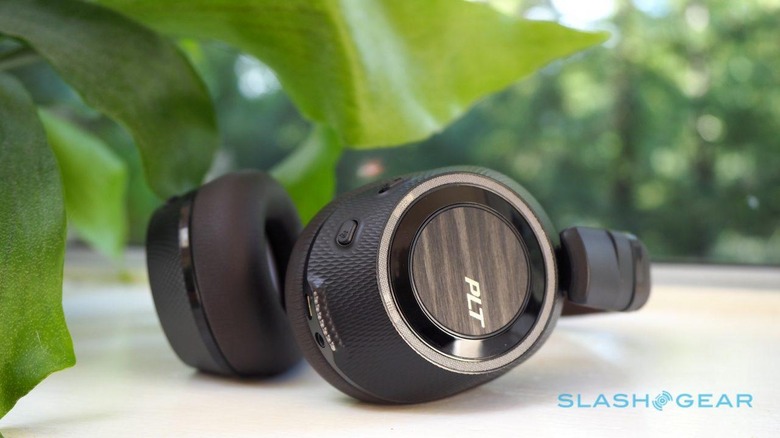 That $200 mark is a big mental barrier, and I suspect that Plantronics' efforts to sneak in underneath it is the reason the BackBeat PRO 2 will be a hit. Yes, there'll be a Special Edition in a different color and bundled with a rigid travel case rather than the soft pouch usually included, but functionally the headphones are identical. You're paying for the flexibility of wireless, the reassuring backup of wired support, lengthy battery life, and solid audio quality for both music and calls, and it's hard to argue that all that isn't worth $200.