Plantronics BackBeat SENSE Review - Smarter Bluetooth headphones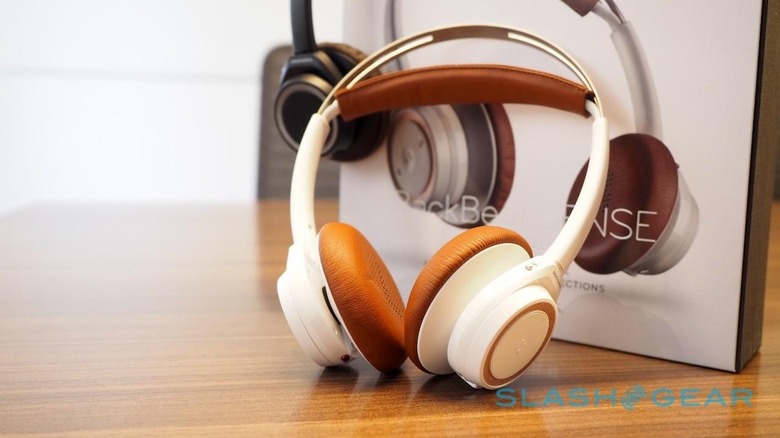 You're spoiled for choice right now with wireless headphones, but Plantronics is hoping the new BackBeat SENSE can slot in with a mixture of clever tech and everyday flexibility. Lightweight and quietly handsome, they may not have in-your-face branding of some rivals, but they come from a company with a solid track-record both in audio and in wireless devices. Bluetooth offers more than just cutting the cord, mind, and Plantronics claims to be doing more than most with its smart wireless system.
Where some Bluetooth headphones have a multitude of hinges, Plantronics makes do with ear cups that twist around 90-degrees to make the BackBeat SENSE a little flatter and easier to carry. The metal and plastic feel sturdy and durable, as do the hinges.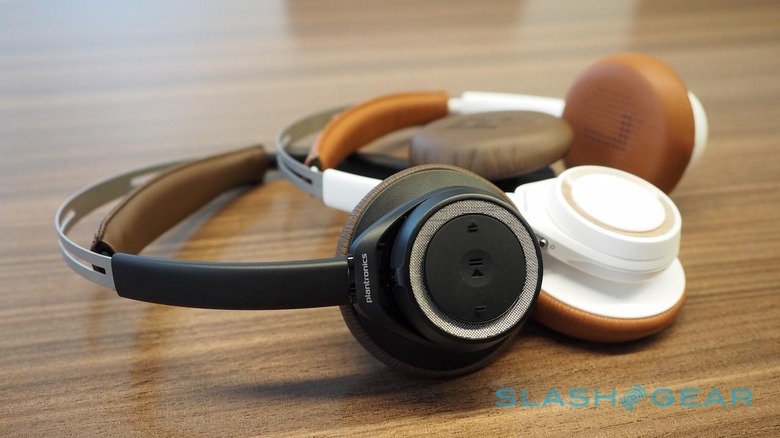 Plantronics is probably better known for its mono Bluetooth headsets, not to mention its more office-centric range of hands-free kits. That's not to say it's a slow-starter in the stereo headset space, mind; the BackBeat SENSE follow on from the more expensive BackBeat PRO, not to mention several in-ear wireless options.
The BackBeat SENSE is perhaps the most mainstream set of cans from the company so far, though. They're a lot less bulky than the PRO headphones, but you still get memory-foam earpads and Bluetooth 4.0+EDR that's Class 1 for up to 330ft wireless range with compatible devices. Multipoint support means that you can have two Bluetooth connections active at the same time, and there's aptX for better-quality audio, again assuming you have a compatible source.
Some of the charm is in the detailing. Usually, the "L" and "R" labels on headphones are all but invisible, often hidden on the inside of the hinge or somewhere equally tricky to spot at a glance. In contrast, the perforations in the BackBeat SENSE's earpads are shaped as the letters.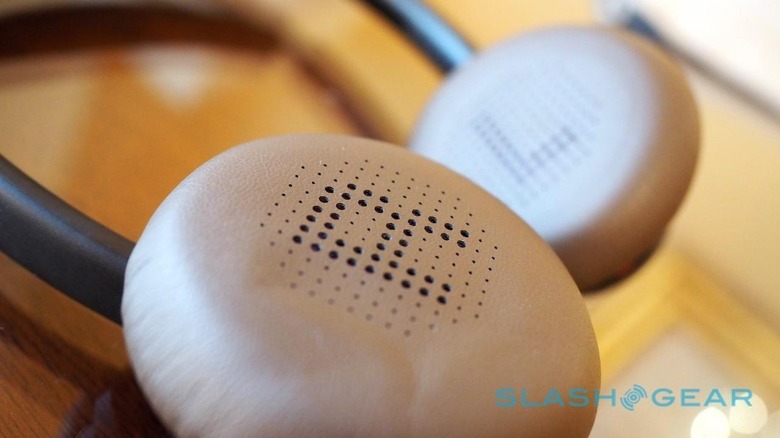 The headband both expands and extends, intended to accommodate both wide and long heads (or, like mine, some combination of the two). For the most part it's comfortable for extended use, though I did find it took a little adjustment to avoid pushing the top of my ears against the arms of my glasses.
As well as a microUSB port for charging, there's a 3.5mm jack for plugging in an audio cable: that way, if you've a device that doesn't support Bluetooth such as an airline system, or if your battery is dead, you can still listen to music. There's an in-line microphone, too, for hands-free use, along with call-answer and volume buttons.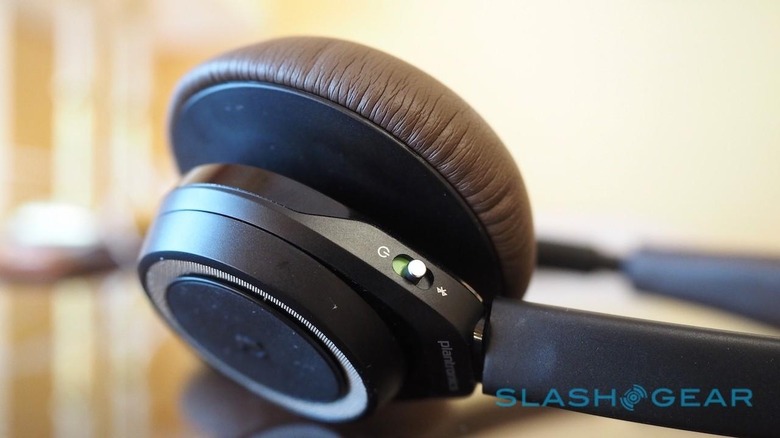 Even though they're more focused on music, you still get a dual-microphone system built-in for use as a Bluetooth headset. There's no active noise cancellation, however, unlike on the BackBeat PRO, and while I was understandable on the calls and video conferences I tried the SENSE with, I definitely got better results with a dedicated headset.
It's fine for an impromptu call, but I'd reach for a proper Bluetooth hands-free kit if I knew I was going to be speaking at any length. Happily music fairs better, and the BackBeat SENSE sounds natural and evenly balanced; there's no over-emphasis on bass as with some brands of headphones, but the 32mm drivers still managed some rumbling low-end despite their overall size.
Physical controls are straightforward. There's a dedicated power switch – press it all the way to the top and hold it there a second, and the headphones flip into pairing mode – along with a large multi-function button which answers calls and, if long-pressed, triggers Siri on a connected iPhone.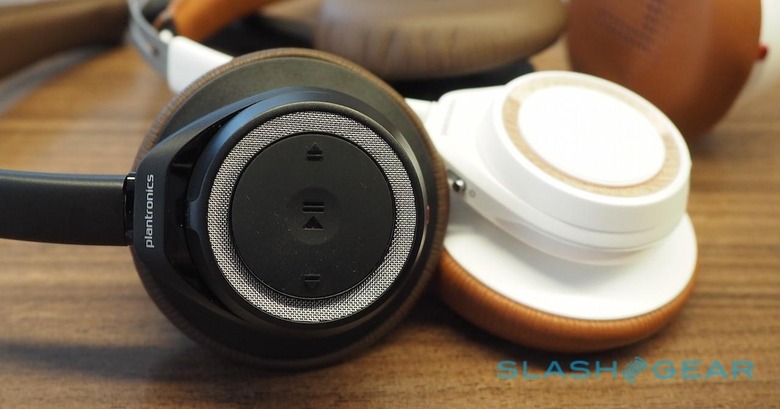 On the other side, there's a play/pause button and track skip controls, while the outer edge acts as a volume rocker. Feedback on things like pairing and battery status are delivered via audio prompt, rather than making you dig through a companion app, though you if you're using the BackBeat SENSE with an iOS device you do get a little battery gage in the status bar.
Some of the features proved a little less useful as I tried them out in the real-world, mind. Building sensors into the earpads so that you can automatically pause music playback when the headphones are taken off seems like a great idea, and does fine with music playing from a phone, but I found that not only did it not work with Spotify on my Mac, every time I took the BackBeat SENSE off, iTunes would load.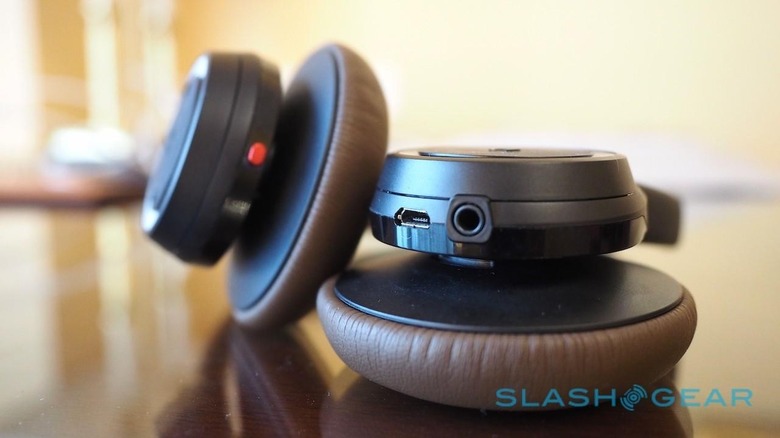 OpenMic, meanwhile, sees a dedicated button on the bottom of the left earpiece: press it, and external audio is routed through so that you can hear what's going on around you. In theory it's so you can speak to people without taking off the headphones first, but in practice I found people just thought I was being rude.
Plantronics quotes up to 18 hours of wireless audio or 21 days of standby time; the BackBeat SENSE will also switch into a DeepSleep mode, which promises as much as 180 days of reserve power. A full charge will take anywhere up to 2.5 hours, depending on what sort of adapter you use; Plantronics supplies the microUSB cable but expects that you'll have a laptop USB port or a spare phone charger to actually plug it into.
There's also a fabric pouch with two zippered pockets, one for the headphones and the other for the cables. Admittedly a hard case would offer more protection, but Plantronics' argument is that it would also be bulky and thus discourage people from actually using it when traveling.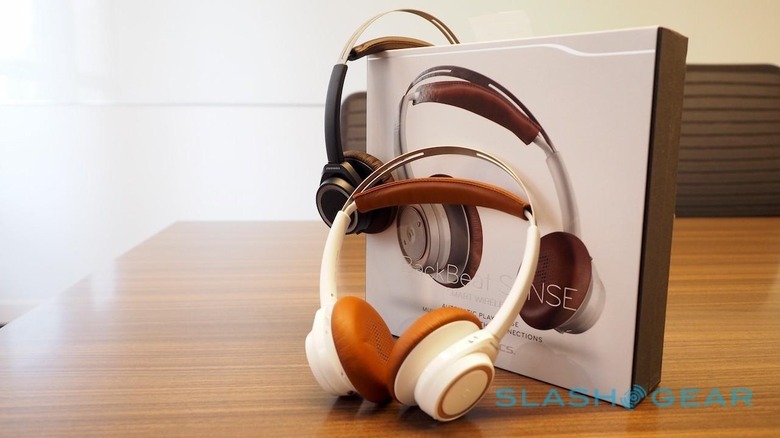 Though I still think some of the geekier features, like the sensors, could do with some tweaking, in general I like the BackBeat SENSE. Lightweight, with decent music performance, those looking for Plantronics' best in-call performance should still start out with the Voyager headset range, while those maxing out their frequent flier accounts may prefer a set of cans with active noise cancellation. For everyday abilities and longevity, however, the BackBeat SENSE pack a lot into a compact package.
They're on-sale today, priced at $179.99 in either black or white.