Cosmo Communicator phone teases 2x screens and a QWERTY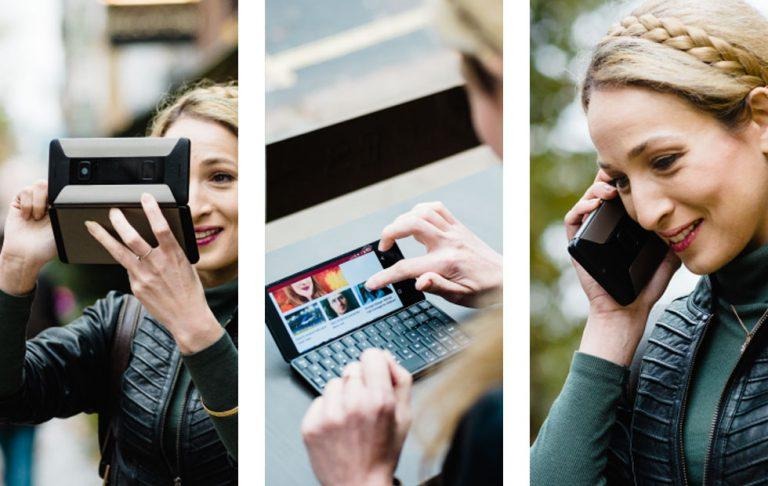 A smartphone-like device called Cosmo Communicator was revealed today by Planet Computers. This is just the newest in a line of similar devices made by Planet Computers, and it's not the first to run Android. This is just the latest and greatest of the machines the company's made to fill the gaps between smartphone and laptop – and don't call it a tablet, because it most certainly isn't that.
The Cosmo Communicator has a 5.99-inch FHD (2160 x 1080 pixel) LCD touchscreen and a hinge attached to a keyboard. This is a physical keyboard we're talking about here, fully physical. The QWERTY keys are all there – ready to cramp up your wrists with excruciating precision as you tap away at your next mobile novel.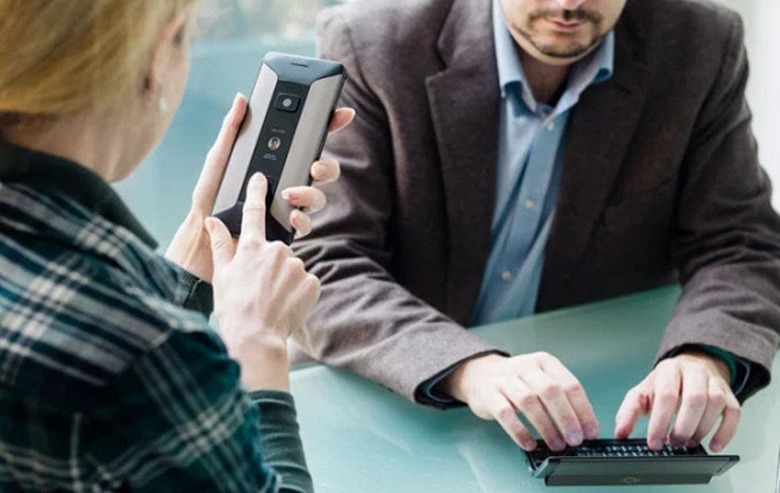 There's a big fat camera on the outside of this Cosmo Communicator and a very base-level camera on the inside. SEE TOO: Our Planet Computers Gemini hands-on Inside is a 5-megapixel camera, while the outside or backside camera is a 24-megapixel piece of hardware. The backside/outside has a "toggle switch" inside which is a fingerprint sensor.
Also on the back is a 2-inch color touchscreen display. This display allows the back/outside camera to work as a selfie-shooter as well as a sort of quick-check access panel. Just in case you want to use this device as your single solitary smartphone, you can use it all from this teeny-tiny display.
According to Planet Computers, this Cosmo Communicator device is based on a "Mediatek P70 8-core processor plus separate GPU and AI processors." It has 6GB RAM and 128GB internal storage and a 4220mAh battery. This device has a standard nano-SIM and microSD slot, and a headphone jack. UPDATE: Actually that's Dual-SIM / 1 x eSIM.
On this device there's a pair of USB-C ports – one on either side of the keyboard. There's also a voice assist button – so you can call upon Google Assistant if you do so choose to do so with a button.
Overall dimensions for this device are 17.14(W) x 7.93cm(D) x 1.6(H)cm, and the weight is approximately 320g. This device runs Android 9.0 Pie right out the gate and can be reformatted to run Linux-based operating systems like Sailfish OS or Debian.
As with all crowdfunding campaigns, take caution! This product exists as a prototype, but won't be manufactured until its designers get money from their Indiegogo project. At the time this article is set to go live, the Cosmo Communicator campaign has over $330k USD of their $200k goal, that's 166% of their initial goal with a month left in the campaign.
Planet Computers introduces the Cosmo Communicator from Planet Computers on Vimeo.