Pixelbook release info and pricing is bonkers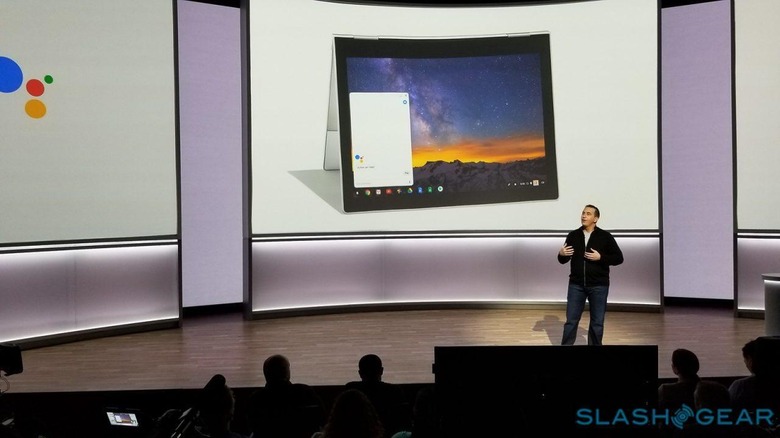 This morning the folks at Google revealed both the pricing and release info on their newest device, the Pixelbook. This device is a Chromebook, made to be high end, run Chrome OS, and convert from notebook to display to tablet with relative ease. This device will run the newest version of Chrome OS and will be able to run a wide variety of Android apps as well.
This Chromebook rolls with a 12.3-inch display with 2560 x 1700 pixels – much like this Chromebook's predecessor in the Chromebook Pixel. This is slightly smaller (and therefore less dense) than the most recent Chromebook Pixel. The 2013 and the 2015 Chromebook Pixel both had 3:2 aspect rations with 12.85-inches (diagonally) and 2560 x 1700 pixel resolution.
See more: Pixelbook and Pixelbook Pen revealed!
Each of the three different Chromebook Pixelbooks will run with an Intel Core i5 processor inside. That's well enough for the Pixelbook – or any Chromebook, for that matter.
This Chromebook will feature Google Assistant, allowing it to become a whole lot more versatile than previous devices with Chrome OS inside. Also available is stylus support, which users will be encouraged to use with the new Pixelbook Pen. That's a device that makes full use of this device's support of pen tilt and – thanks to the Intel Core i5 – lag-less stylus action. Pressure sensitivity will also be one of the main selling-points for this accessory.
Three different editions of this device will appear – at least – one each with 128GB, 256GB, and 512GB of internal storage. Starting price for this device is $999, while the most extravagant version rings in at approximately $1,750 USD. The Pixelbook Pen will cost users right around $99 USD right out the gate.