Pixel XL deal gives buyers a free Google Home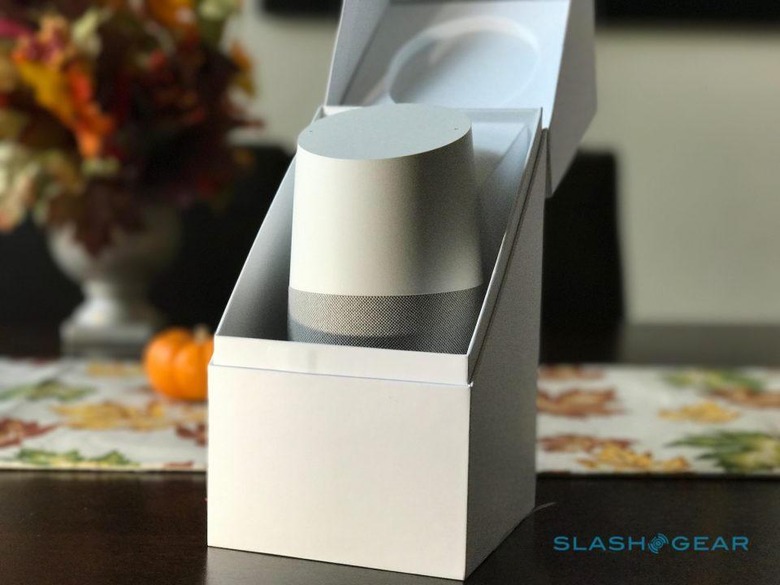 Still on the fence about buying a Google Pixel handset? The company is dangling a new incentive to help sway your opinion, offering a free Google Home device in exchange for buying a Pixel XL smartphone. The deal is only available for buyers located in the United States, and there are some terms that apply, as expected. The deal is only available for a short while.Living With Google Home
Google revealed the deal on its online store, where buyers must purchase the Pixel XL handset in order to redeem the Google Home device. The deal is available as of today, and it will run through however long the earmarked Google Home devices remain available — once they're gone, they're gone.
Furthermore, in order to get the Google Home device, you'll need to add the product to your shopping cart at the time of purchasing the phone. Later on, if you decide to return the Pixel XL phone, Google says you'll also have to return the Home device to get the full refund. Assuming you pay outright, the Pixel XL starts at $769 USD.
If you can't swing that full amount for the phone, Google offers financing through its online store for those who meet the credit requirements. The financing is for 24 months, working out to a minimum of $32.04/month for the base handset rate. If you get the phone with 128GB of storage and two-year device protection, the payment plan comes out to $40.33/month.