Pixel Qi Demo 3Qi Indoor/outdoor/e-Ink Netbook Display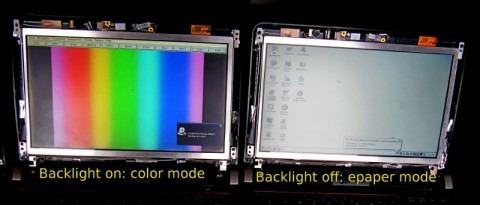 Pixel Qi have finally demonstrated their clever 3Qi screen, which mixes together indoor and outdoor readability together with an e-paper mode.  The same panel is used in both halves of this picture: on the left, it's set to full color saturation with its backlight on, while on the right the backlight is off and the panel is in e-paper mode.  The latter will be incredibly power-frugal, as e-paper only draws power when changing the display, not to maintain an image.
After the cut, outdoor readability demonstrated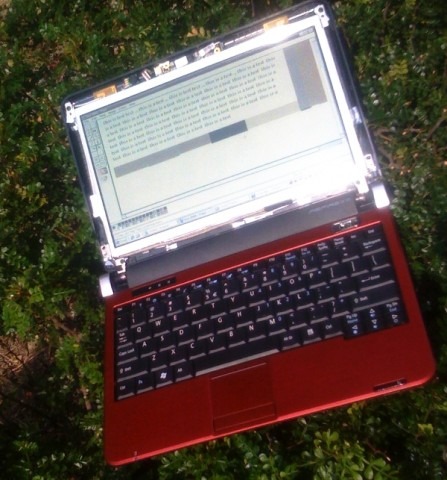 In the picture above, the same 10.1-inch panel is shown in a modified Acer Aspire One, and is clearly readable despite the direct sunlight.  According to project leader Mary Lou Jepsen, this 10.1-inch panel will be available in the fall for netbooks and e-book readers.
Pixel Qi have previously confirmed that they intend to offer 3Qi panels with touchscreen capability.  It's unclear whether this particular display (which lacks a bezel in both images) has that functionality.
[via GottaBeMobile]