Pixel C released today: final details on the iPad Pro competitor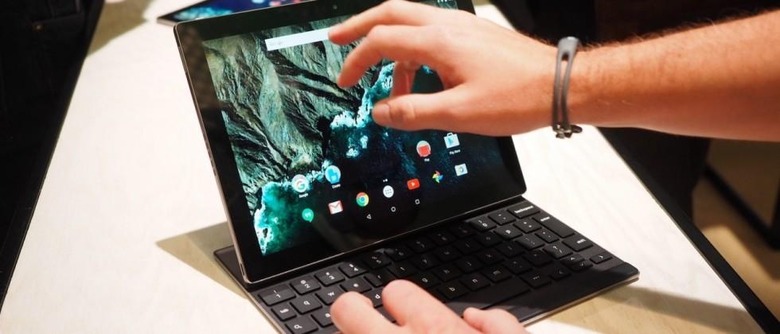 Google's Pixel C tablet has been released to the Google Store online this afternoon, bringing with it a keyboard and Android Marshmallow to boot. Microsoft was first in line to this worker-tablet party with their "Surface" tablet suite, bringing "productivity" to the tablet universe with Windows 8. Then came Apple, bringing the ultra-large iPad Pro with its own keyboard and stylus. Google's entry keeps it simple with a silver back, 10.2-inch display, and USB-C connectivity.
The tablet and its keyboard come in together at 242 x 179 x 7mm, weighing in at 0.517 kg. That's light. The metal bits are all anodized aluminum, and the first edition comes in any color you like, just so long as it's silver. Inside you'll find 3GB of LPDDR4 RAM and either 32GB or 64GB of internal storage.
There's a camera too, if you find some odd reason to use it. The camera is 8-megapixels and rolls without a flash.
The display is right around the sharpness of most modern high-end smartphones, coming in at 308PPI – that's 2560 x 1800 pixels across 10.2-inches of display, if you did not know. This device's display works with in-cell touchscreen and LTPS LCD technology.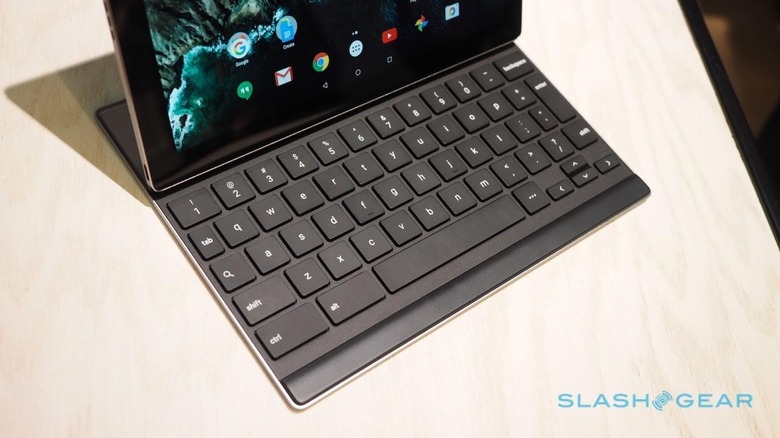 The processor inside this machine is an NVIDIA Tegra X1, a generation ahead of the NVIDIA SHIELD Tablet – though you'll not need anything more powerful than the K1 for that smaller tablet, after all. See our NVIDIA SHIELD Tablet K1 Review for more information on that.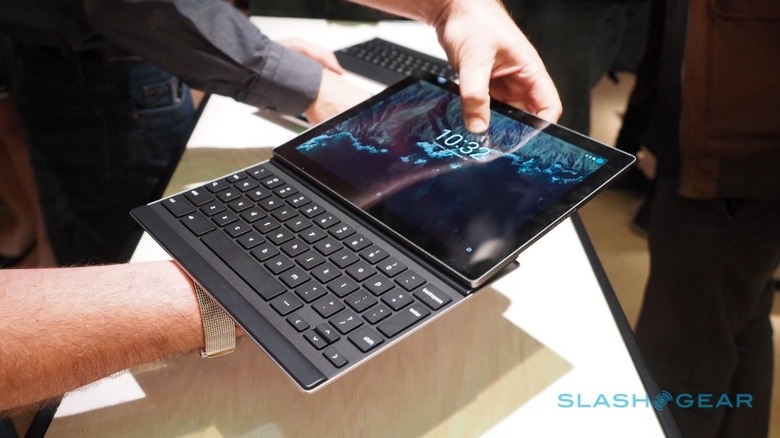 The Google Pixel C will cost you $499.00 USD if you're purchasing the 32GB internal storage size edition, or $599.00 USD if you're buying the 64GB internal storage size edition. Orders are shipping in 1-2 business days the time you order – for now.
[gallerybanner p=407062]