Pixel 4 appears in the wild days after Google shares official image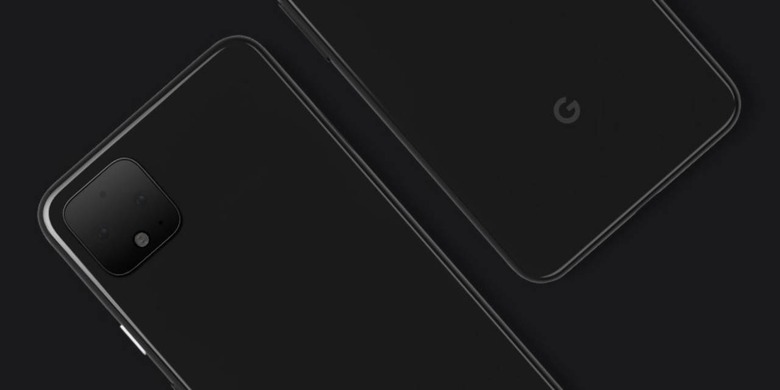 On June 12, Google gave the public an official look at its upcoming Pixel 4 smartphone in excellent quality, confirming some leaks and speculation that had existed in recent weeks. The official image reveals the previously leaked square camera cluster, something we see again in two images captured of the Google Pixel 4 in the wild.
Two images of what appears to be the Google Pixel 4 being used by someone in public have been published by 9to5Google. The handset in both images is shrouded by a dark cover, but there's a distinctly visible square camera cluster that mirrors the one featured in Google's official Pixel 4 image. Of note, the LED is positioned along the bottom edge.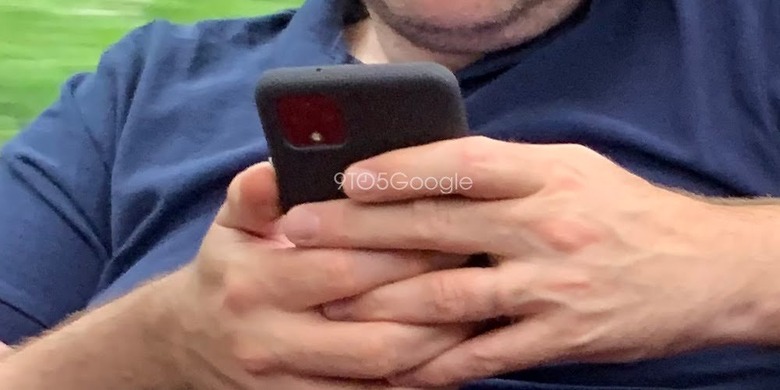 We already know the official design for Google's handset, eliminating speculation about what would otherwise be an ambiguous phone spotted in London. The device looks fairly large in the user's hands, indicating this may be an XL version of the model. No additional information about the phone can be parsed from the images.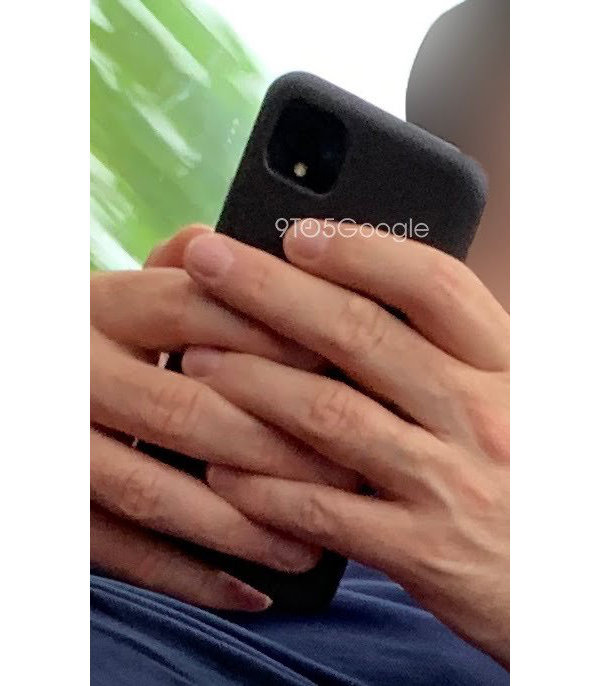 Google officially unveiled the new Pixel 4 — which hasn't yet been released or even officially detailed — on Twitter. "Wait 'til you see what it can do," Google said in its tweet. The camera will assuredly be a major focus for the handset, which appears to have two rear cameras nestled in the square alongside an LED flash and an ambiguous third sensor.
The cameras are expected to bring a nice upgrade to the Pixel line's already excellent camera performance. The individual who leaked the two images above told 9to5Google that they got a look at the front of the device (there aren't any images of it), stating that it appears to feature two front-facing cameras and a large 'forehead.'