Pixel 3a, Nest Hub Max outed by Google Store and we're simply shocked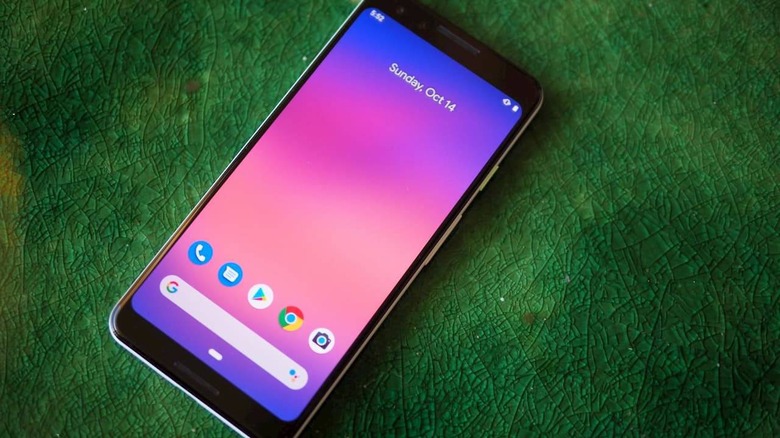 Late last week, listings for what are probably the Pixel 3a and 3a XL appeared on the Google Play Developer Console. As those listings are meant for app developers to learn about specifications for devices they don't physically have on-hand, they more or less confirmed that Google is indeed plotting a pair of mid-range Pixel 3 phones. Apparently not satisfied with just one unfortunate leak, Google has leaked the phones again, this time through its online store.
References to the Pixel 3a and a new product called the Nest Hub Max briefly appeared on the Google Store after a recent update. The name "Pixel 3a" appeared in the navigation menu for phones, while a Pixel 3a case appeared in a list of featured accessories. These links and references didn't lead anywhere and didn't offer any details on specifications, but the fact that the Pixel 3a was mentioned on an official Google site will likely be enough for most folks who have been following these rumors.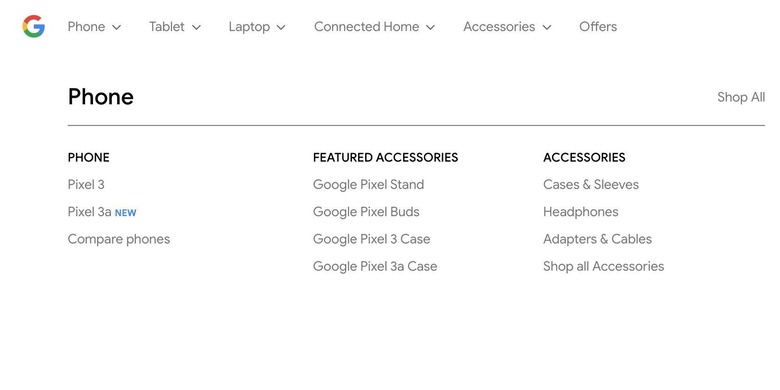 The references to the Pixel 3a were first discovered by
, which also found a variety of URLs that suggest Google will allow you to compare phones across the Pixel 3 line and that the aforementioned Pixel 3a case will be made out of fabric. 9to5Google also saw references to the Nest Hub Max in the Connected Home section of the Google Store, along with URLs referencing the new device.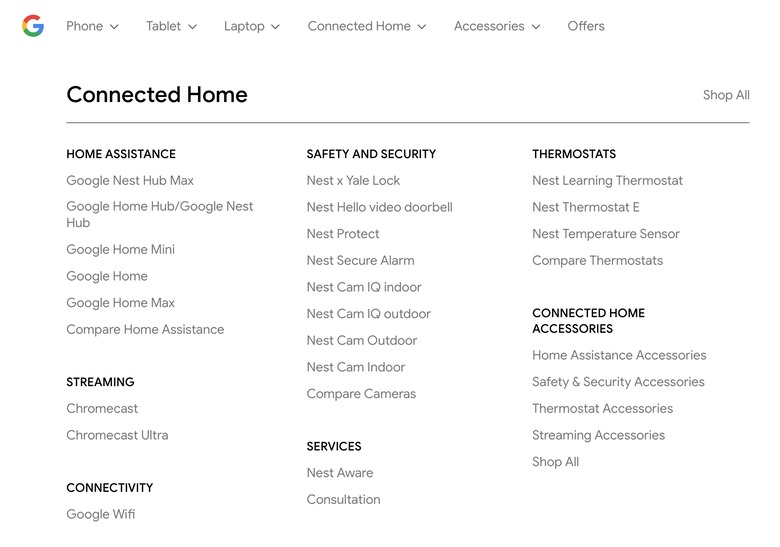 The Nest Hub Max has been leaked before (
last time it leaked it was Google's doing
, too) and appears to be a 10-inch smart display that functions similarly to the Google Home Hub. Not much is known about the Nest Hub Max, but this appearance on the Google Store suggests that we'll soon find out more.
As far as the Pixel 3a and 3a XL are concerned, they're thought to be a pair of mid-range devices that bridge the gap between the Pixel 3 and the Pixel 4, which we're expecting to be revealed later this year.
Last week's Google Play leak suggested
that both the 3a and 3a XL will get a mid-year reveal, which leaves us thinking that we'll see an official announcement at Google I/O in May. Stay tuned, because at this point it's entirely possible that we'll see Google leak even more details about these phones.