Pixel 2 XL: A word of display warning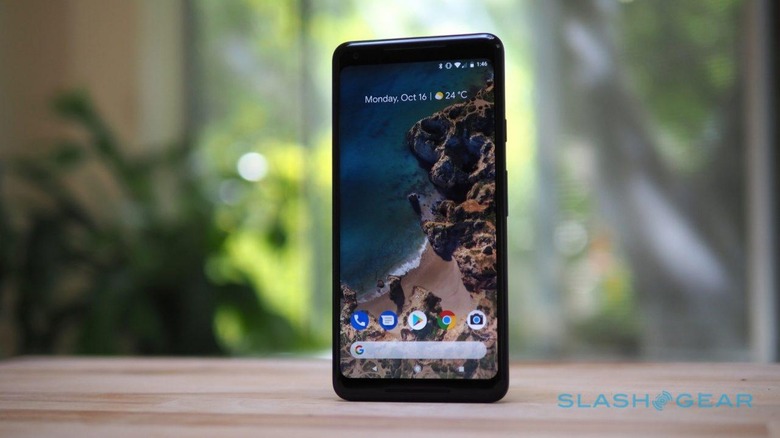 If you're in the market for an Android smartphone the new Google Pixel 2 should be on your shortlist, but there's something you should know first. Google has two versions of the Pixel 2, the regular 5-inch model and a Pixel 2 XL with a 6-inch display. While they share the same name, and the same design language, in some key ways they're very different phones.
The Pixel 2 is manufactured by HTC, while the Pixel 2 XL is made by LG. The latter uses LG Display's pOLED screen technology, and it's here that my complaints start.
The panel may look, on paper at least, like it's the screen from the V30 – complete with its rounded corners. However it was actually built for the Pixel 2 XL according to Google's own specifications. That includes, I'm assuming, more subdued colors.
Glance at the Pixel 2 XL in isolation, and not everybody sees how muted the display's saturation is. Put it side-by-side with some rival devices – I opted for an iPhone 8 Plus and Samsung's Galaxy Note 8 – and suddenly it's a lot more noticeable. On Google's phone, it looks like the red channel has been tuned down.
The Pixel 2's OLED screen is decent to my eyes, though I'm not a fan of the sizable bezels above and below it. And, of course, color saturation is a matter of taste. The punchy colors Samsung prefers for its devices have their critics, too, after all; not for no reason does Samsung offer a set of different color profiles that include more muted hues.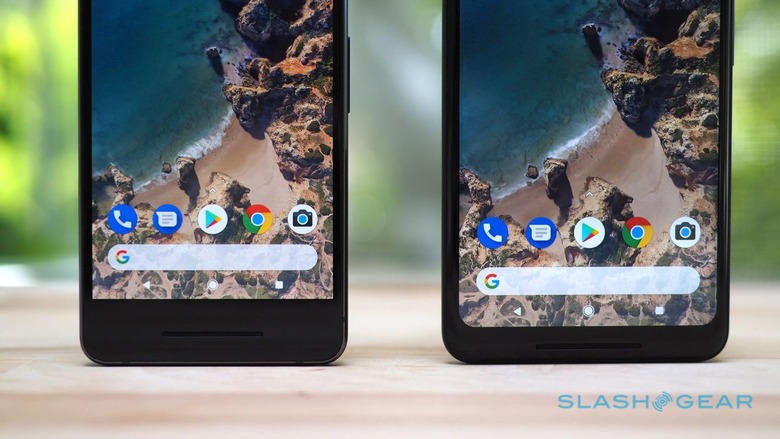 Now, Google's argument is that the less punchy colors are by design. Its argument is that, until Oreo, Android lacked precise color space control. For developers that's a big deal, as they could be left uncertain how the colors they used in their apps would appear.
Whether that should sway you as a consumer is questionable. Combined, though, with the pOLED panel's blue tint when viewed off-center, and it amounts to a minor annoyance that I periodically noticed during my time using the Pixel 2 XL.
The upshot? I'm still a huge fan of the Pixel 2 for their cameras, solid build quality, and of course the promise of being at the front of the line for software updates and new features. Nonetheless, if you're considering the phone yourself, I'd highly recommended heading to your nearest Verizon store to check one out in person first. Your eyes may thank you.