Pixel 2: The 5 new features you might have missed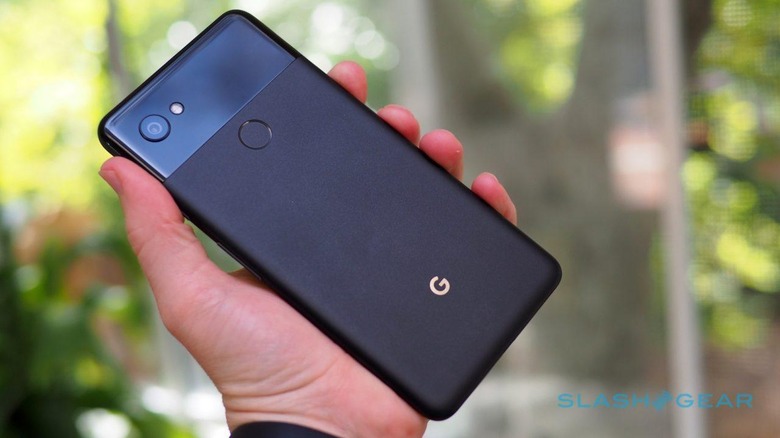 Google's new Pixel 2 and Pixel 2 XL have become the go-to Android phones for those wanting the latest and greatest, and there's more on offer than ever before. Android 8.0 Oreo is jam-packed with new features, to the point where it's easy to overlook some of the more charming or useful additions for 2017's flagships. Read on for our top five Pixel 2 features you won't want to miss.
Squeeze me
There's more than one way to trigger the Google Assistant on the Pixel 2. Sure, you can say "Ok Google", or even just hold down the home button. New, though, is Active Edge: squeeze the lower half of the phone, and up pops the Assistant.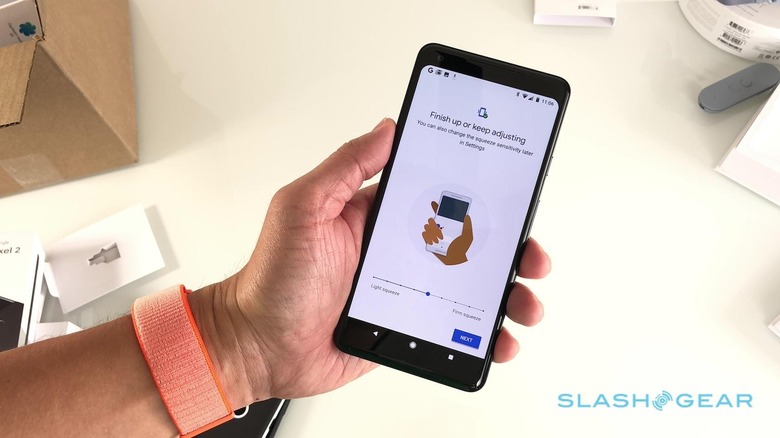 Why might you want that? If you're in a quiet situation, speaking to the Assistant might not be appropriate: a quick squeeze and you can start typing in requests, rather than asking for them out loud. Active Edge works if you have gloves on, too, so if you're out skiing or just in inclement weather, you don't have to worry about the Pixel 2's touchscreen not recognizing your fingertips.
We'd recommend tinkering with the adjustable sensitivity, otherwise Active Edge does tend to trigger whenever you pick the Pixel 2 or Pixel 2 XL up off the table.
Bluetooth accessory pairing just got super-simple
Android users have been giving Apple's AirPods some serious side-eye for a while now. After all, once you've seen how straightforward Apple's W1 Bluetooth chipset makes pairing headphones with an iPhone or Mac, it's almost painful to go through the old-school "searching for devices" process on other phones. Happily, the Pixel 2 addresses that.
It's called Fast Pair, and it's almost comically simple. Turn on your Bluetooth headphones, put them near your Pixel 2, and after a second or two a notification pops up saying a device has been found. Tap that and they pair up instantly: no PINs to type in, no digging through lists full of odd product codes.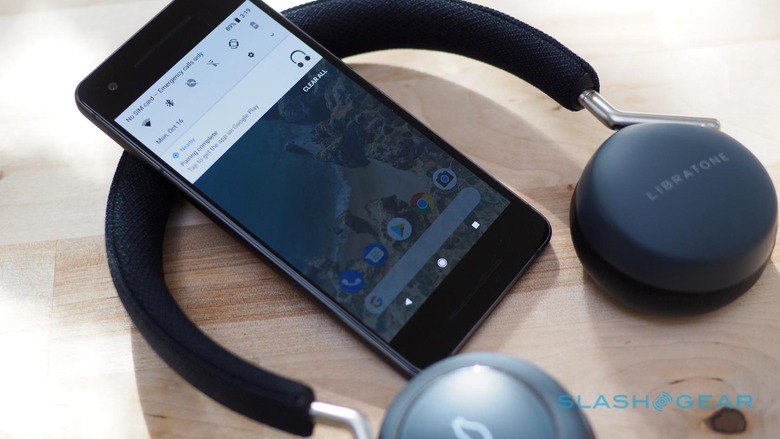 There's a catch, mind. Not every Bluetooth device will support Fast Pair: you need to look out for the Made for Google sticker on the box. Right now, that means a few products from partners including LIbratone and AiAiAi, but Google says more are on the way. Best of all, if you're patient Google is promising a Fast Pair update for all Android 6.0+ devices.
Now Playing answers that "what song is this?" question
The Pixel 2's always-on lock screen isn't just for showing you how many emails, messages, and calls you've missed. While the upper section might be for regular notifications, the bottom half is all about the party. Well, identifying what music is playing, at least.
It's called Now Playing, and it relies on the same low-power, always-on microphone technology that the "Ok Google" trigger uses, only for listening to ambient music. Since transferring audio 24/7 to the cloud is a battery, data, and privacy nightmare, the Pixel 2 uses a local database of songs that Google will be updating on a weekly basis. If it can identify the current track, it flashes it up discreetly on-screen.
Ignore it and it'll eventually disappear. However, if you unlock the phone you can tap the notification and listen to the song on your choice of streaming music service.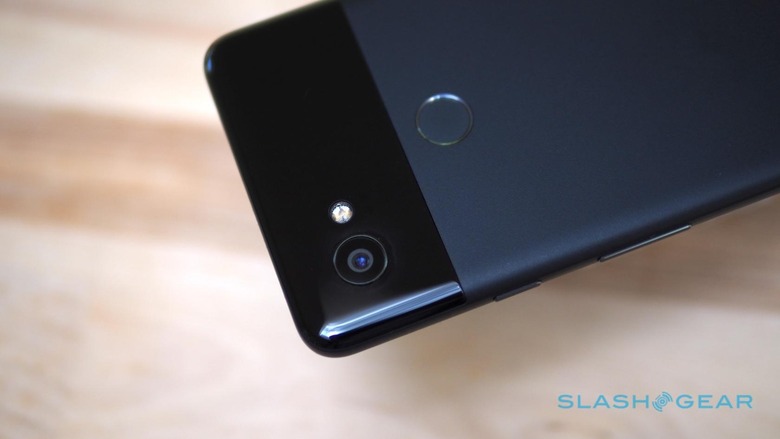 Portrait mode for selfies
If you've tried taking a portrait mode photo of yourself with a dual-lens smartphone, you'll probably know that it can be tricky. Holding the phone out at arm's length, and trying to guess whether you're lined up properly so as to make the faux-bokeh effect work, can end up filling your camera roll with badly-framed shots. Guess what: the Pixel 2 fixes that.
Since its portrait mode doesn't rely on twin cameras, but clever algorithms instead, it isn't limited to the main camera. In fact, the 8-megapixel front facing camera on the Pixel 2 and Pixel 2 XL can shoot images with fake background blur too. That makes framing a whole lot easier.
There are some caveats, mind. Whereas the Pixel 2's main camera uses its dual-pixel sensor to feed the algorithm with some depth data, the selfie camera doesn't have that hardware. So, the edges might not be quite so refined as if you get a friend to take the shot for you. Still, if previous Pixel updates have shown us anything, it's that Google is always refining its algorithms, so we'd expect to see portrait mode improve no matter which camera you're using.
Motion photos are surprising treats
Google isn't the first company to blend still photos and short snippets of video. Apple's iPhone have offered Live Photos for a few generations after all, and before that HTC offered its Zoe system. Like them, Google's approach has a playful Harry Potter-style whimsy to it.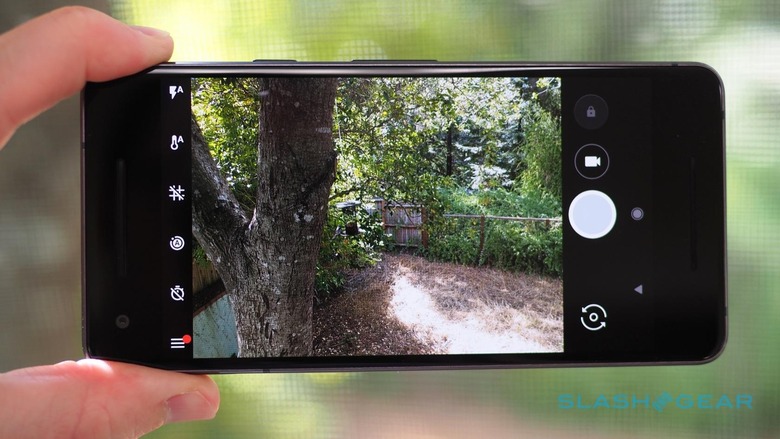 Basically, if the camera isn't in one of the special modes – like Portrait – it'll capture a few seconds of video with each still you take. View that in Google Photos, and the picture comes alive like a tiny movie. There's some algorithmic magic going on too, to trim the looping clips so that they're smooth and jerk-free, and you can export them as GIFs if you prefer using the Motion Stills app.
Wrap-Up
MORE Pixel 2 Review
As we've already found, the Pixel 2 and Pixel 2 XL are more than the sum of their parts. Much of the magic isn't in the hardware itself, but in how Google's software, algorithms, and AI make the most of that hardware. Some features will be spreading to other Android devices, but for now if you want the full Android 8.0 Oreo smorgasbord, the Pixel 2 is the place to get it.