Pixel 2, Pixel 2 XL specs begin to leak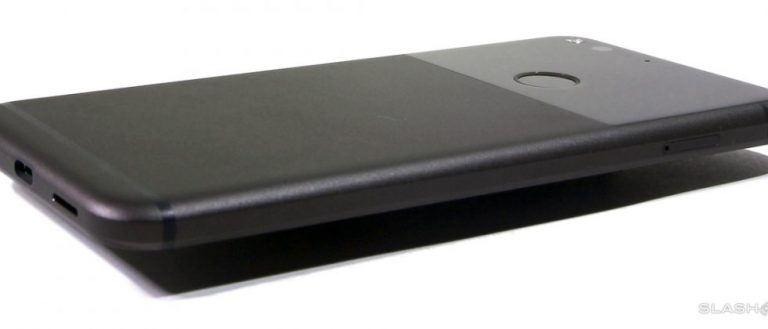 With the summer now in full swing, we're getting closer and closer to the expected fall debut of the next generation of Google's Pixel smartphones, tentatively known as the "Pixel 2." We've already heard about how Google was once considering three different sizes for the devices, with the middle-sized model, codenamed "Muskie," getting canned. But now we're getting the first solid leaks on the specs for the "Walleye" and "Taimen" models, or what will become the Pixel 2 and Pixel 2 XL, respectively.
These details were published by XDA-Developers, which says they came from an anonymous but reliable source, and are said to be near-finalized specifications for the upcoming hardware.
Jumping right in, the larger Taimen device is expected to feature a huge 5.99-inch 1440p OLED display, marking a significant increase over last year's Pixel XL screen size. The cancelled Muskie model was believed to keep the same size display as the 2016 Pixel XL, so it seems Google has decided to go with a larger screen for the second generation instead.
Along with the increased size, the leak has the Taimen powered by a Snapdragon 835 processor paired with 4GB of RAM. Right now this model is said to come with 128GB of storage, but there may be additional options as well. Other tidbits include smaller bezels than the last generation, a back panel that continues to be a combination of glass and metal, and a 3.5mm headphone jack.
As for the smaller Walleye model, Google is keeping things similar to the original standard Pixel by using a 4.97-inch display with a FHD 1080p resolution. Interestingly, this phone's design is said to be nearly identical to the 2016 model, including the larger bezels, but will trade the headphone jack for a pair of front-facing speakers.
The remaining specs for this device include the same Snapdragon 835 and 4GB of RAM as its larger sibling, along with storage options that include 64GB. There's no guarantee of when we'll get an official announcement of the next generation Pixel phones, but if Google sticks to the release schedule of last year it's a safe bet they'll be debuting sometime in September or October.
SOURCE XDA-Developers