Pivotal Smart Scale is maker's latest budget health gadget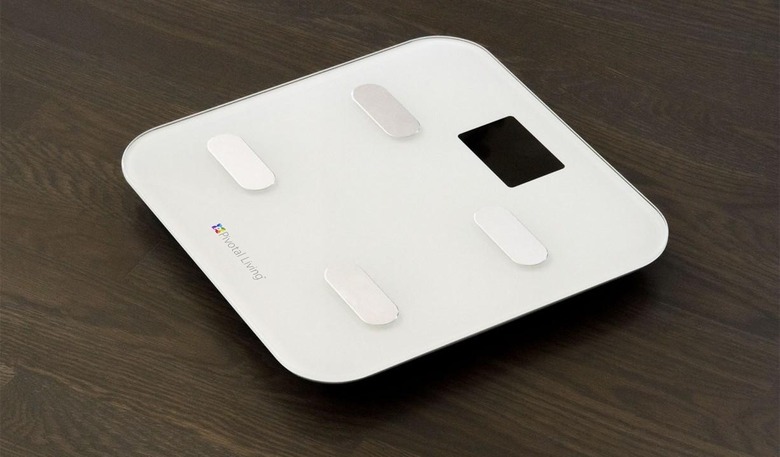 Pivotal Living, the Seattle company behind the Pivotal fitness tracker (check out our review), has introduced a new product, the Pivotal Smart Scale. One of Pivotal's biggest hooks is affordability — it offers its fitness tracker for $12, and now it is launching its smart scale for $39.95 USD, undercutting just about every competitor. As with other smart scales, this model is designed to work alongside a mobile app, making it more useful than an ordinary "dumb" scale.
The Pivotal Smart Scale features Bluetooth 4.0, which allows it to connect with one's mobile device and, subsequently, the Pivotal Living app. Data from the scale, such as weight, BMR, BMI, lean body mass, and body fat percentage are all shared with the app, which stores and aggregates the data.
The scale itself has a sleek, modern design, with data being presented on an LCD. You'll have to use the Pivotal app to see all the data; the app also works with the company's fitness tracker, combining the data together to paint a more expansion picture of one's health and daily life. The smart scale can keep track of data for up to 16 users.
Pivotal caught the public's attention with its inexpensive fitness tracker and software system, but the company was initially plagued with fairly severe bugs, both at the hardware and software levels. The company updated its tracker some time later, correcting some of the problems, and it has since updated its app. While some bugs are still present, it works better than before.