Piracy goes 3D as Physibles eye your 3D printer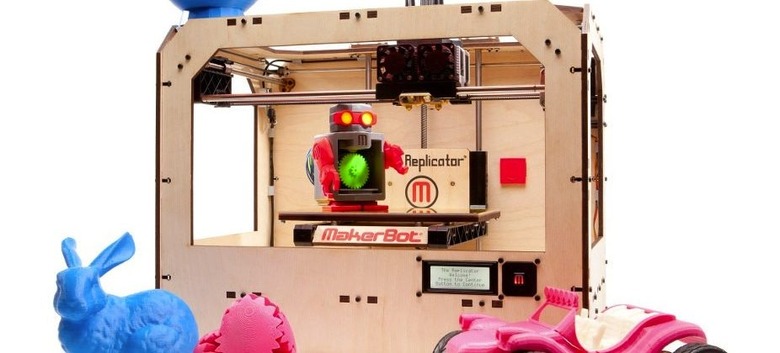 The next copyright controversies will be over physical replicas of digitally distributed objects, it's suggested, using 3D printers and CNC machines to bypass stores and instead print off your own clothes, gadgets and other items. Although currently far-fetched, the "data objects that are able (and feasible) to become physical" - dubbed Physibles by The Pirate Bay - are tipped to be the next hot online commodity, as users share files and design-owners attempt to limit access.
According to the notorious file-sharing site, users will soon be distributing CAD (computer aided design) files just as they exchange music and video today. Those files, when loaded into a 3D printer such as MakerBot's recently launched Replicator, can be used to extrude custom objects.
At the moment, 3D printing is relatively expensive – the Replicator is making headlines as it comes in at under $2,000, for instance – and the cheaper models are limited in what they can create and the materials they work with. As hardware evolves, however, a situation similar to the home printer market is envisaged: low cost devices that can create just about everything we currently buy – albeit perhaps in component form, ready for assembly – from raw ingredients.
TPB has already set up a "physibles" category for downloads, albeit currently sparsely populated, in preparation for what the site reckons will be The Next Big Thing in digital exchanges. Currently most CAD files don't come with DRM, but that's expected to change as brands realize they can offer limited edition printable objects
[via Extreme Tech]