Pioneer VSX-80 home theater receiver aims at custom installers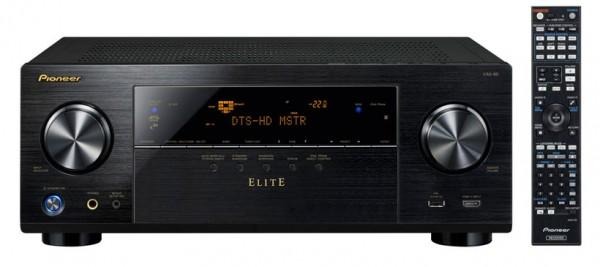 Pioneer makes a lot of home theater gear covering a range of prices and feature sets. The company makes its Elite line, which are high-end receivers that are aimed at custom installers typically. Pioneer has announced two new entry-level Elite receivers for customer installers called the VSX-44 and the VSX-80.
Both of the receivers are 7.2 channel units that support HDMI 2.0 specifications. The receivers are also Roku Ready certified and the VSX-80 has an ESS Sabre Premier Audio DAC. The VSX-80 also supports RS-232 IP Control capability.
Other features for both of the receivers include expanded multi-zone and multi-source management, high-resolution playback support, and 4K 60p UHD compatibility. The receivers can also be controlled by the Pioneer iControlAV5 app.
The VSX-80 supports 4K2K ultra HD 60p video up-scaling allowing it to upscale lower resolution content to higher resolution and it supports pass through for native 4k content. The high-end VSX-80 unit also has playback support for high-resolution file formats for music including support for 96kHz 24-bit 5.0 and 5.1 channel FLAC and WAV files among others. These new receivers will ship at the end of March. The VSX-44 will sell for $500 and the VSX-80 will sell for $700.
SOURCE: Pioneer