Pioneer S-MM301 and S-MM751RU speakers have your desk and bag covered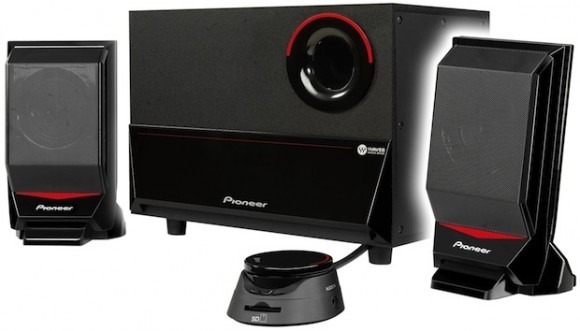 Pioneer has outed its latest speakers, the the S-MM301 and S-MM751RU are both intended for computer users rather than those looking for something to blow their faces off during an action movie. The S-MM751RU is a 2.1 set pushing 10W to each angular satellite speaker and 20W to the subwoofer, and comes with a nifty little remote "puck" that not only controls volume and playback but includes an SD card reader and line-in audio input.
There's also a USB port, to plug in MP3 players and directly play back WMA and MP3 files stored on them. The idea is that you can play music without necessarily turning on your computer, though we think it would've also been a nice touch if the SD card reader would also show up as a drive on whatever computer you've got the Pioneer kit plugged into.
As for the S-MM301 speakers, they're USB powered and, while the image below may be deceptive, are apparently only a little larger than a smartphone. The metal grills make for more resilience in your bag, and there are front-panel controls for handling volume and mute.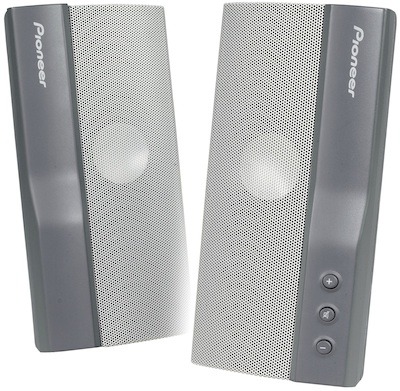 Both sets of speakers are on sale now, with the S-MM301 coming in at $49 and the S-MM751RU at $129.