Pioneer N-30 and N-50 Elite Networked Audio Players revealed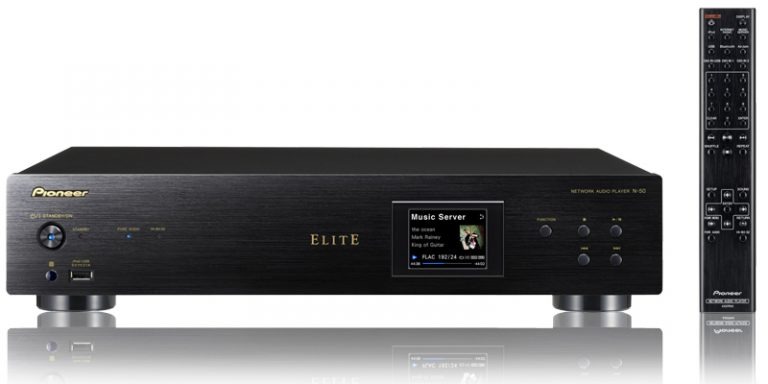 It would seem that Pioneer has a few surprises before the big events next week, today revealing their line of networking devices will expand with two new Elite branded audio players by the name of N-30 and N-50. Both of these players will be equipped right out of the box with AirPlay and DLNA 1.5 wireless technologies, with vTuner Internet radio as well as both Android and iPhone control apps in tow. Your lovely 2.5-inch full-color LCD display will be showing off all the action right up front as your whole room is filled with explosive sound.
Both the N-30 and N-50 come with the ability to play standard compression audio formats such as MP3, AAC, and WMA, and through DLNA 1.5 capabilities expand to high-resolution audio playback with 192kHz/24-Bit FLAC and WAV files. AirPlay of course provides Apple's lossless audio with native high-resolution formats. Both units are able to work with the iOS and Android applications made specifically for these units, with the iPod Touch, iPad, and iPhone working right away and select Android devices coming soon. The N-30 is the standard version at $499, while the N-50 is a more premium experience at a cool $699 right out of your pocket.
What you get with the N-50 is an armored chassis all around to resist noise as well as gold RCA jacks for superior audio connections. You get Advanced Sound Retriever and Retriever AIR which enhance the quality of compressed audio files as well. This delivers near-CD quality from your portable media player, internet radio, and all manner of Bluetooth audio transmissions. The N-50 also includes twin EL transformers for interference reduction with a Hi-Bit 32-Bit conversion processor for an extra audio bump as well. Pick these monsters up over at Pioneer.