Pioneer Kuro media-streaming tested: basic but functional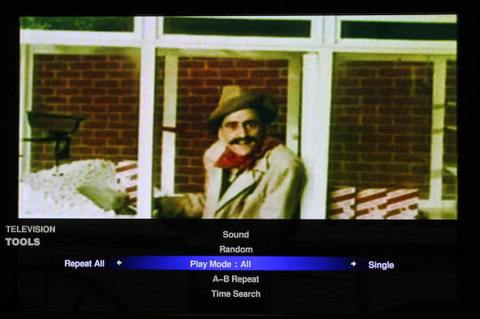 It's not just Samsung that can do media streaming; Pioneer's most-recent Kuro HDTVs, the PDP-6020FD and PDP-5020FD, are equipped with ethernet ports that, unlike those found on some of the new Samsungs, can actually funnel movies, music, and photos over your home network.  The televisions act as DLNA clients, and can receive content from Windows Media Player 11 or other compatible sources.  Crave had a chance for some hands-on time with the PDP-5020FD, and while the setup isn't perfect they still seem pretty impressed.
The menu system is basic and can lag, and there's no visual frippery such as album art for music.  However the Kuros do support a fair number of codecs: WMA, MP3, WAV, M4A, and ACC for audio, WMA 9, MPEG 1 and 2, H.264 and ASP for video, and JPEG, PNG, GIF, BMP, and TIFF for images.
"Overall, we liked how Pioneer chose to keep its system clean and simple. We also have to mention that the television comes with a USB input, and you can access audio, photos, and videos stored on a USB memory stick. If you don't have the need for an Xbox 360 or PS3, and you're not into yoga or watching YouTube videos in the family room (the latter which you can already do with TVersity anyway), Pioneer provides a capable solution for family vacation photo slide shows and those endearing low-res video moments starring your pooch" Crave
Crave conclude that if you're "serious" about media streaming then you should probably investigate a dedicated box, but otherwise Pioneer gets brownie-points for including the capability (however basic) out of the box.  Compare that to Samsung's MediaLink, announced today, which will be a $200 add-on.