Pioneer Electronics unveils new DJM-2000nexus DJ mixer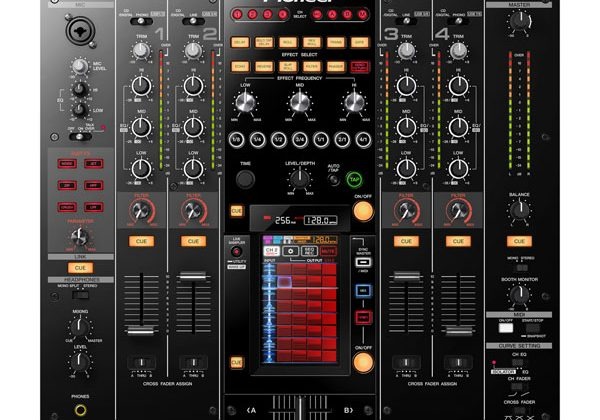 Pioneer Electronics has added another new product to its DJ mixer line. The new product is called the DJM-2000nexus performance mixer. The device is designed to complement the recently released CDJ-2000nexus multiplayer. The new DJ mixer offers more mixing functions, including a Beat Slice and Sync Master function.
The DJ mixer also has Pioneer Pro DJ Link technology built-in. Other features include a 5.8-inch LCD multitouch panel with screen effects. The device also supports Beat Effects, and MIDI control capability. The DJ mixer can be linked using network cables with multiple Pro DJ Link enabled Pioneer CDJ players.
That connectivity allows the devices to share a single SD card with music files or USB storage. The device can also interface with up to two laptops that are running the Pioneer rekordbox music management software to allow two DJs to switch between performances. The DJM-2000nexus has excellent sound quality with an audio circuit clock using a highly stable crystal oscillator, and it uses noise reduction circuitry.
The mixer also has an integrated peak limiter to keep audio playing at maximum output while limiting distortion and preventing damage to the mixer. The mixer also has a Live Sampler allowing sound from microphone or master output to be recorded directly to the mixer and then sent out to a supported CDJ device for scratching or sampling. The DJM-2000nexus will be available in November for $2999.