Pioneer debuts next-generation CDJ-2000nexus CDJ controller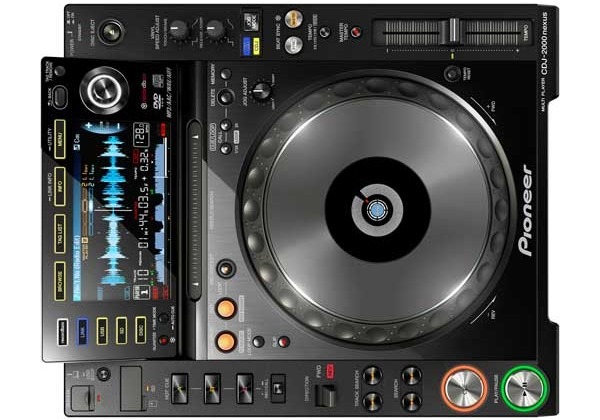 Pioneer has announced its latest professional DJ product. The new product is its next-generation flagship CDJ player called the CDJ-2000nexus. The device has a bunch of new features and technology according to Pioneer, including Wi-Fi connectivity, which is an industry first.
The new CDJ player also supports compatibility with Pioneer's rekordbox App for the iPhone, iPad, and iPod Touch. The device offers functions such as Beat Sync, Wave Zoom, and Slip. The new DJ player is able utilize music from multiple sources, including hard drives, flash drives, and SD memory cards. The new Wi-Fi connectivity allows the device to access music on a portable device such as an iPhone or an iPad.
This is the first time that a Pioneer CDJ device has been able to access music wirelessly on portable devices via Wi-Fi. When the smartphone is running the rekordbox app, the DJ can create playlists, cue/loop points, beat location settings, waveform analysis, and more right on the mobile device. Wireless functionality also supports Mac computers using the software.
The CDJ-2000nexus player has a full-color 6.1-inch LCD panel with a resolution of 480 x 234. The screen can be used to display song title and album art along with detailed track information. The display will also show Wave data for each song and the new Wave Sync function allows five different magnification levels for wave data. The device will be available in September an MSRP of $2399.