Pioneer Debuts Three Blu-Ray Players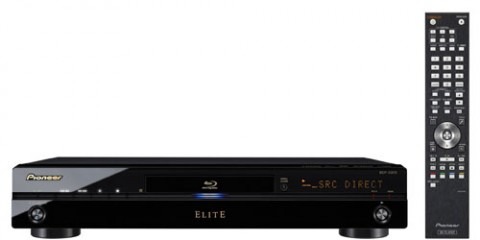 Pioneer has begun to ship three brand new Blu-ray players today. Initially debuted at CES, these Blu-ray players include the Elite BDP-23FD, which has a Precision Quartz Lock System and capacitors that are perfect for the audiophile.
Other features include BD Live Support, 7.1-channel audio, RS-232 support and 48-bit color. Next is the BDP-320, which also has PQLS, BD Live support, 48-bit color and high quality, but lacks the unique design of the Elite.
Last is the BDP-120, which has 36-bit color, USB storage and a 1GB external hard drive. It does not have PQLS. These new Blu-ray players started shipping today and are available for $599, $399 and $299, respectively.