Pioneer BDR-2203 Blu-ray writer released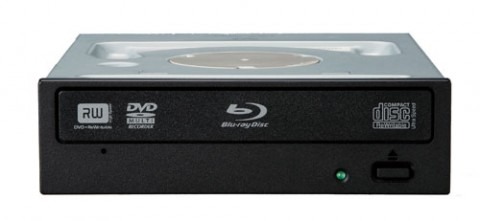 Pioneer released a brand new Blu-ray writer today, which can also burn DVDs and CDs. The BDR-2203 has the ability to write to dual-layer Blu-ray discs at speeds of up to 8X. Now, I'd say that's pretty fast, wouldn't you?
This Blu-ray writer is SATA-attached and has the capability of burning an entire 25GB Blu-ray disc on a single-layer in 15 minutes and a 50GB dual-layer disc in 30 minutes. If DVD is more your thing, you can burn at up to 16X speeds for single-layer and dual-layer at 8X.
Should you feel compelled to burn CD-R, rest assured you're covered too and can burn at 32X speeds or 24X on CD-RW. This Pioneer offering comes with software such as Power2Go, PowerDVD and CyberLink PowerDirector. However, this software only works on Windows operating systems. You can get the Pioneer BDR-2203 Blu-ray writer now for $249.99.
[via Electronista]